Watch that sword
Harlequin wants you to know that a hot date is only a page turn away.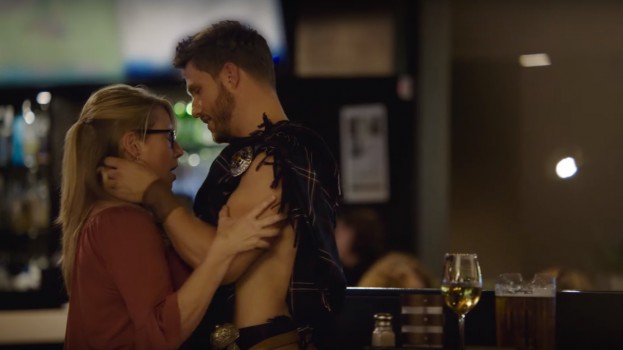 No date this Friday? Bad luck with Tinder? Having trouble getting back in the game?
You can still have a hot date on Friday night. And the good news is, you can have that hot date with the king of the jungle, a sexy pirate or even a handsome Highlander.
No, it's not a new dating service. Harlequin is letting women everywhere know that their hot date is only a page turn away. In the newest spot, "Highlander," a Harlequin fan turns heads with her hunky date (perhaps because of his less-than-conventional style of dress?) in a delightfully self-aware cringe comedy.
BBDO worked on creative for the ad, which includes what is possibly the most hilarious (and grossest) line ever: "Watch that sword."
Credits:
Client: Harlequin Enterprises
Agency: BBDO
Post-production: Circle Productions