Time to get hands-on with cancer awareness
Giants & Gentlemen's new campaign for Testicular Cancer Canada puts a face (two in fact) to a low-down problem.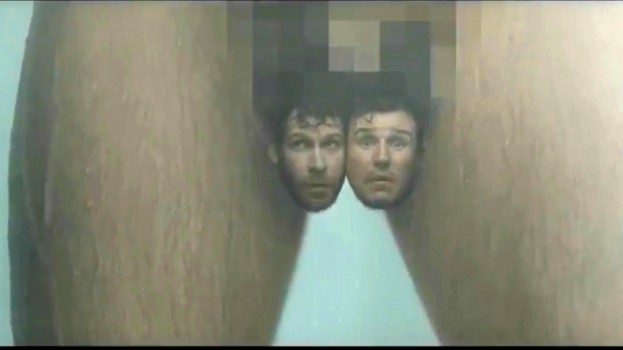 Young men: touch thyselves.
Thus sayeth Testicular Cancer Canada, which has launched a new PSA campaign ahead of Cancer Awareness Month in April. The goal is to get young men (aged 15 to 29) to check for lumps or heaviness in their nethers once a month to increase the liklihood of detection and successful treatment.
Because such cancer has a high survival rate if the disease is caught early, self-examination is a cause many have tackled in recent years. While most take a less-than-serious tone when doing so, this work from Giants & Gentlemen is pretty bawdy even in this Rabelaisian arena.
The scripts are tighty-whitey tight and actors Matt Schichter (Larry) and Eric Johnston (Roger) keep their banter moving rapid fire across all five online campaign vids. (Author's note: I kinda get the name Roger in this context, but why Larry?)
Credits:
Client: Testicular Cancer Canada
Creative agency: Giants & Gentlemen
Creative director: Alanna Nathanson
Copywriter: Brandon Tralman-Baker
Art director: Steven Kim
Director: Jason Jeffrey
Editing: Saints Editorial