Shake it up, shake it up
Haters gonna hate, players gonna play and traders gonna trade – and honestly, Kijiji's got us bopping along to a much more old-school tune.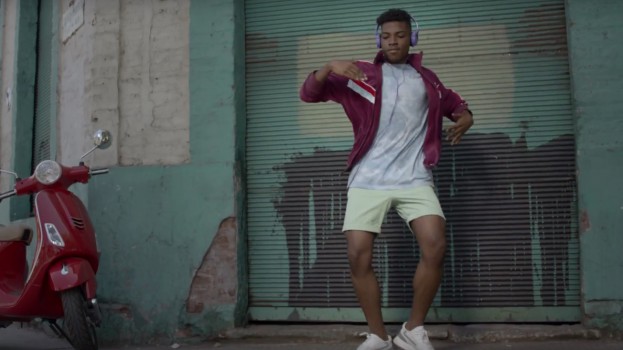 Taylor Swift may have wanted us to shake it off, but the new campaign from Kijiji has us singing a significantly more 80′s tune.
The new digital and TV campaign is a continuation of last year's "Shake On It" campaign. But instead of shaking on a good deal, Kijiji is encouraging people to shake up their hobbies and lifestyles. If you're one of those people who goes from wanting to learn the guitar one week to vowing to fix up an old Newton the next, why bother spending a ton of money on either?
Perhaps aligning with the inherent appreciation for all things retro and thrifted, Kijiji set these bubbly spots to The Cars' "Shake It Up."
Most of the spots (created by agency CloudRaker) are short and sweet (plus, there's two equally bubblegum-sweet 30-second spots for Kijiji's general marketplace and its auto sales) and designed for a 21st century, social-media-loving audience. But between the cool kicks (see below) and the old school synths (seriously, see below), we feel brought back to a simpler time. An 8-bit time.
Credits
Client: Kijiji Canada
Creative and media: CloudRaker
PR: Veritas