Which Canadian ads caught YouTube's eye?
From red lights to red-hot seats, the internet has spoken.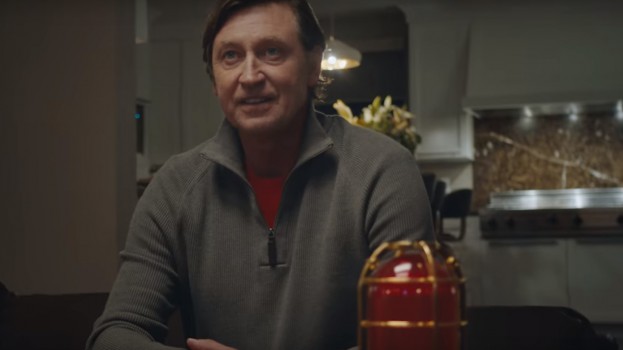 YouTube determines its leaderboard algorithmically factoring in views (weighing organic versus paid views), audience engagement (including watch time, likes, shares) and audience retention.
The winning spot was Budweiser Canada's Wayne Gretzky anthem spot. Now, if you've watched a hockey game in the last few months, odds are you haven't missed it, but let's face it, you could probably use some pumping up right about now.
Credits
Client: Budweiser Canada
Creative agency: Anomaly
Media agency: Vizeum
In second place was the newest iteration of President's Choice's "#EatTogether" campaign. We dig this ad just as much as when we first saw it in January, and watching it again kind of makes us want to invite some friends over for dinner.
Credits
Client: President's Choice
Creative agency: John St.
Media agency:  Dentsu Media
Third place went to a fresh new ad from Mercedes Benz Canada that celebrates the rare things in life – like the first sunrise after a month of darkness. This cinematic ad shows that there are some things that are worth driving all night for.
Credits
Client: Mercedes Benz Canada
Creative agency: BBDO
Media agency: OMD
Fourth place went to Diet Coke Canada for its "Life is Short, Have a Diet Coke" spot. We normally associate Coca-Cola advertising with feel-good sepia tones and retro vibes, but this spot starring Community's Gillian Jacobs has a cool, laid-back and ultra-modern feel (with a hint of self-deprecation).
Credits
Client: Diet Coke Canada
Creative agency: Anomaly
Media agency: Carat
Rounding out the top-five is Kia Sorento's "Made for Conquering Winter" spot. What's better than a long day of hitting the slopes with your friends? Climbing into a car at the end of the day and being greeted by a seat warmer. No matter what seat you're in. That's right. Heated seats, even in the back. We're all about that.
Credits
Client: Kia Canada
Creative and media agency: Innocean Worldwide