With every Lego creation, a thousand lies
Luckily for parents, lying to children has its benefits, according to new ads by Brad.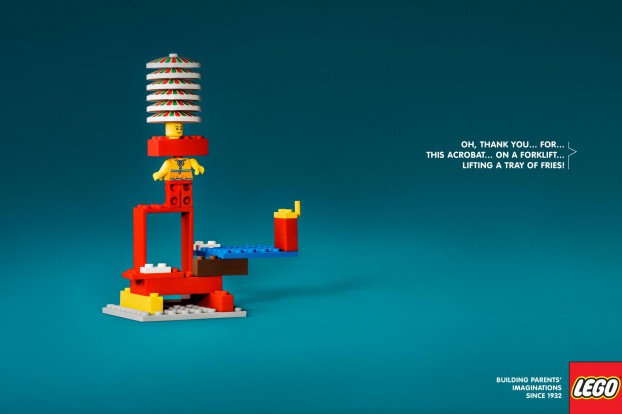 "Wow, that's so nice!," and "Aren't you talented!?" are among the many lies parents learn to offer their children in the name of fostering their intellectual and artistic faculties. At no time is that more evident than while playing with Lego.
Luckily for parents, all that fibbing may have its own creative benefits, according to new ads by Quebec-based agency Brad.
The ads position children's simple, yet wildly imaginative Lego creations against the typical reactions of parents: "Brilliant! Don't tell me it's a cyclops family… on a party boat!" reads one. Another is the "coolest anti-gravity six-wheel dirt bike" one dishonest adult has ever seen.
The point? On top of being fun for kids (no matter how unartistic they might be), Lego has been helping build parents' imaginations since 1932.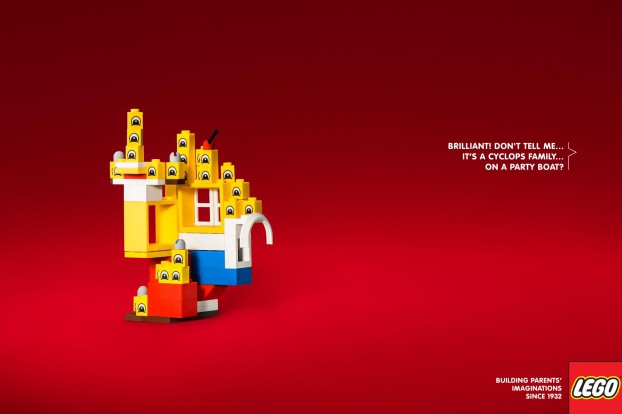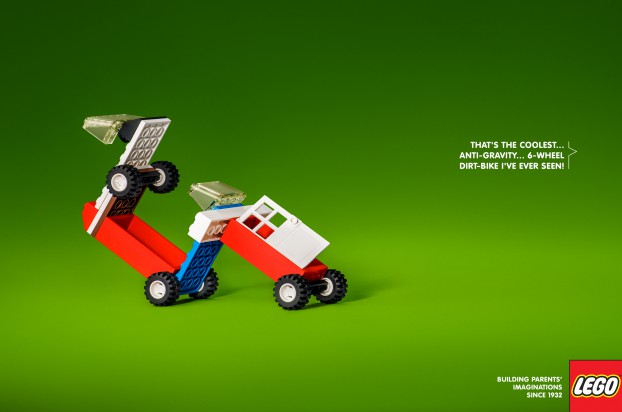 Credits
Client: Lego
Agency: Brad
Executive creative director: Carle Coppens
Copywriting: Maxime Richer, Laura Black, Carle Coppens
Art direction / illustration: Maxime Merchez