Running through the B6 with my woes
Now that Drake's gone meatless, Freshii is capitalizing.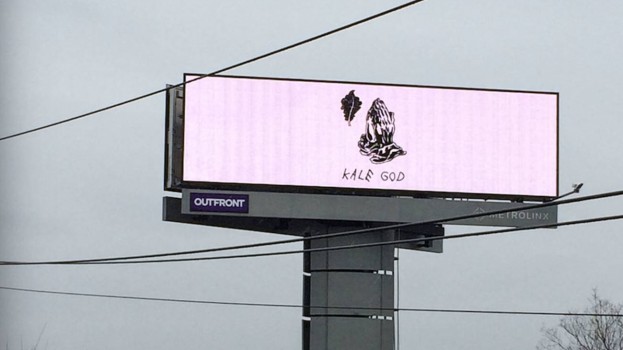 "I don't eat meat anymore."
Those words uttered in passing by rapper/entrepreneur/all-around tastemaker Drake during a Twitch live stream last week echoed throughout the internet. Sure, going vegetarian isn't a novel thing. A recent Dalhousie University study found that 7.1% of Canadians are vegetarians, and 2.3% are vegans (most being under 35). Famous vegetarians range from Sir Paul McCartney to Mr. Rogers and even Lisa Simpson.
But come on. This is Drake we're talking about. Upon his revelation, communities of online plant-based enthusiasts lost their collective minds. Some even took a joke Drake posted as a "hint" that he was leaning toward full-on veganism (although frankly, this longtime vegan thinks that might be a bit of a stretch). Not willing to let a good opportunity slide, Canadian fast food chain Freshii extended an olive branch (get it?) in the form of a full-on ad campaign.
It started with a digital billboard campaign across Toronto, appropriating Drake's famous "6 God" imagery, replacing the "6″ with a leaf of our favourite super-green – kale.
But Freshii didn't mention its name on the billboards. With all the mystery of a good old-fashioned surprise mixtape drop, Freshii left it to the curious to venture to KaleGod.com, where Freshii revealed itself as the mastermind. It also included an open letter to Drake about making small, incremental changes and finding plant-based food they like (while Freshii is not strictly vegetarian, its menu is vegetarian-friendly with tofu and falafel entrees for the herbivorous among us).
Creative was crafted internally. Beyond the billboard, Freshii is giving out coupons for a free meatless entree at its restaurants. And unlike Drake's album artwork, if you're reading the coupon, it's not too late.