Birks sings a Canadian rhapsody
The luxury jeweller highlights women whose talents have taken them around the globe.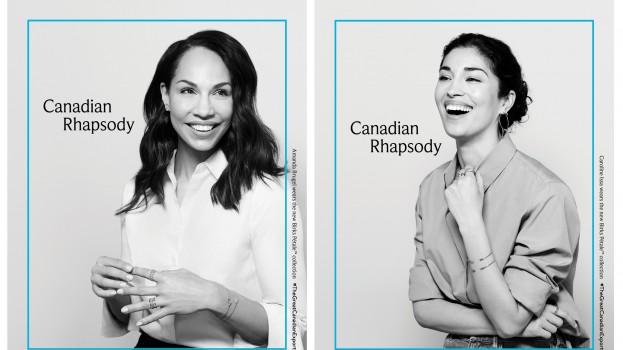 Is this the real life? Is this just fantasy? Jeweller Birks has launched a new campaign featuring an all-female lineup and focusing on empowerment.
The "Canadian Rhapsody" campaign, which showcases the Birks Pétale collection, aims to highlight women who have found international success on their own terms. The two spokeswomen are actor Amanda Brugel and fashion editor Caroline Issa, although there was a third, secret spokeswoman: photographer Caitlin Cronenberg captured Brugel and Issa from behind the lens.
Besides the print campaign featuring portraits of Brugel and Issa, the three women will share their stories in original video and behind-the-scenes footage set to launch across digital platforms. They're billed by Birks as "great Canadian exports," with the content highlighting the talents that have led them to international success.
Eva Hartling, VP of Birks brand and CMO of Birks Group, said in a statement that Birks is in the midst of a "renewed brand positioning" focusing on the evolution of typical jewelry consumers. "[It] applies to women of every age and is not demographic-specific," she said. "This campaign represents this shift in mindset."
Although this campaign sings a distinctly Canadian tune, it was spearheaded by U.K. shop Tank. As a result, it will appear in Canadian media outlets as well as in the U.K. and U.S.
Credits
Client: Birks
CMO: Eva Hartling
Agency: Tank
Photography: Caitlin Cronenberg