You're never too old to party
DDB's latest for Volkswagen is a pure joy ride.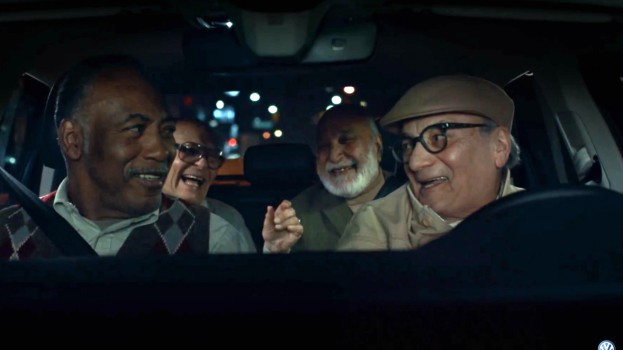 Have you noticed a few extra miles on your car? It might be your pesky teenagers taking it out for a joy ride. But it could be someone else. Perhaps someone with slightly greyer hair.
Let's face it: you never outgrow fun. And that's the messaging behind Volkswagen Canada's new ad. DDB Canada conceived a spot that features a senior citizen who's anything but house-bound as he sneaks out in the night to take his Jetta for a joyride. If he wasn't feeling rowdy enough (even pulling a few donuts), his friends also hop in for the ride, soaking in the sights and sounds and even catching the eye of a few lovely ladies.
The spot is pure joy. It might seem a little immature, but as the saying goes, growing old is mandatory, growing up is optional.

Credits
Client: Volkswagen Canada
Agency: DDB Canada
Production: Circle Productions
Director: Josh Soskin
Post-production: Rooster House
Editor: Marc Langley