Watch this label come to life
Street artist Théo Lopez's VR creation brings this beer to a whole new dimension.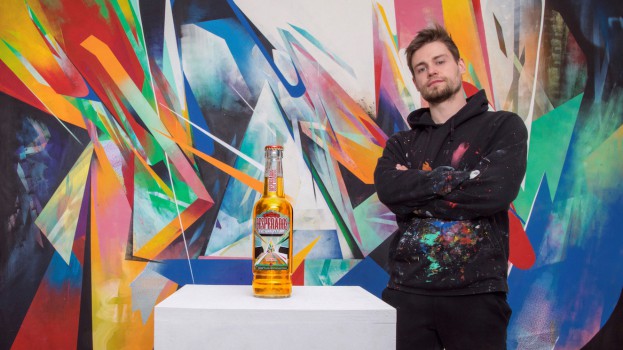 Every year for the last 20 years, beer brand Desperados has paired with an emerging, independent artist to create a limited edition label for its brew.
This year, 28-year-old, France-based artist Théo Lopez took the label to a new dimension. Literally.
Lopez's creation was officially unveiled in augmented reality earlier this week. Those who download the Desperados "Futuredition" app can explore the art from every angle, discovering shapes they never knew were a part of the label.
The artist played with traditional "flat" tints, touches of spray paint and a collage of scanned frames from his previous works.
On top of the exploration of the label, the mobile app offers a one-minute mini-documentary that takes fans through the backstory of Lopez's work and the collaboration overall.