Citroen takes the long way home
A hitchhiker travels through time, witnessing a century's-worth of car models, in a new ad by the French car manufacturer.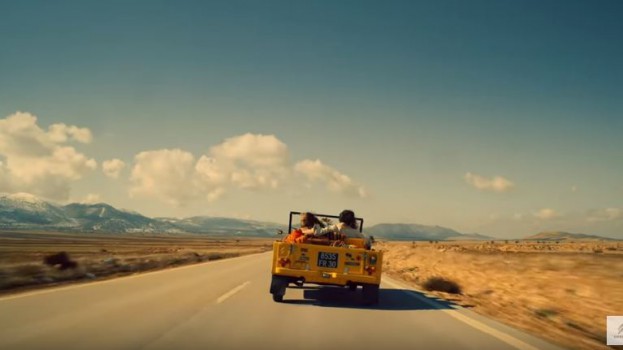 As the adage goes: sometimes, it's the journey that counts. And for a 100-year-old car company, that journey is a long one.
To celebrate its history and some of its classic models, French car manufacturer Citroën launched a global campaign this month that aims to tap the nostalgia many drivers feel for the brand. The commercial, by agency Traction and set to Supertramp's "Take the Long Way Home," is framed as a hitchhiker's journey through the decades. A man is picked up by a series of strangers, each one driving a different Citroën car model.
The man travels great distances, seeing the landscapes change from valleys into vast fields surrounded by mountains, and finally, into cityscapes, without there being any specific reference to the changing era. For that, the brand let the vehicles themselves drive the message home.
Credits
Client: Citroen
Client management: Arnaud Belloni, Claudine Borel, Sylvain Peraldi, Amelie De Chabanne
Agency: Traction
Agency management: Bertille Toledano, Hugues Reboul, Julien Grimaldi, Anyce Nedir, Marine Bridant, Marina kovalenko, Sandrine Rey
Strategic planning: Philippe Martin Davis
ECD: Stephane Xiberras
CD: Nicolas Lautier
Art director: Matthieu Vivinis
Copywriter: Jean-Romain Sparano
Traffic: Nathalie Sanseigne
TV producer: Caroline Petruccelli
Production company: Insurrection
Sound production: Gum
Director: François Rousselet
DOP: Stephane Fontaine