Take a night off
This spot for Air Miles by Rethink is all about savouring the little moments (and maybe playing hooky on a few responsibilities).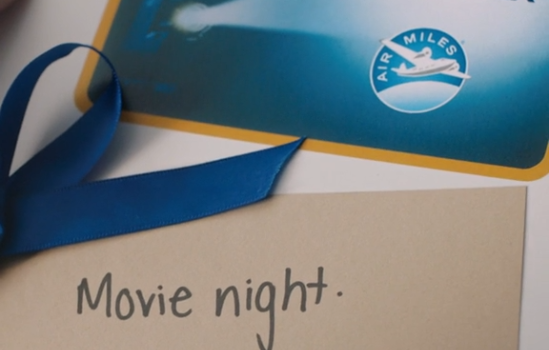 Air Miles latest national campaign is all about savouring the little moments — and remembering to take a few for yourself.
Created by Rethink, the TV ad launched March 26 captures the life of a parents struggling through different stages of their child's life — from diaper changes to packed lunches — until one morning when the couple decides to play hooky on parenting and use the Miles they've collected toward their Cineplex entertainment passes. Hope they gave reliable ol' Kristy Thomas a call.
Air Miles recently announced more rewards and perks for collectors, giving them more ways to accrue Miles.
Customers will get discounts on movie tickets, earn more points on merchandise and experiences, and can get a whole lot more for under 1,000 Miles.
Other agencies that contributed to the overall strategic campaign were North Strategic, Cairns O'Neil and T1.