This is not (just) milk
Dairy products and their substitutes are a gateway to countless culinary possibilities, according to a Natrel's new platform.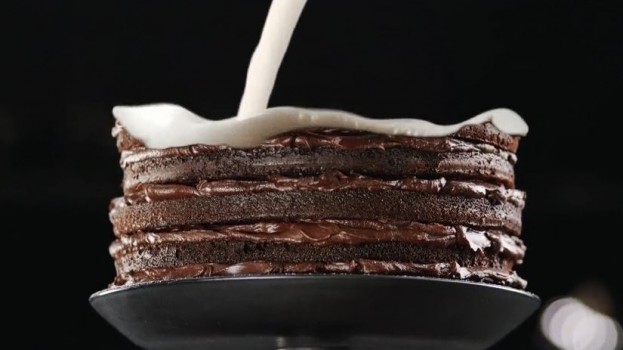 Dairy products and their substitutes are a versatile bunch and often a key ingredient in a range of dishes and meals, from smoothies to chocolate cakes.
Natrel has placed that versatility at the heart of its new "Taste the possibilities" platform by Lg2. The Agropur-brand is inviting consumers to view its products not just as dairy or lactose-free "milk," but rather as an array of culinary possibilities, including early morning lattes and late-night cookies. For example, according to one of the spots, Natrel dairy products are also "the smell of freshly baked bread" or "sundaes on Sunday and Monday and any other day you want," or even a "launch pad for linguine."
In addition to the series of TV spots, the brand has modified its packaging and redesigned its website to highlight recipes and is running campaign assets online, in stores and in Ricardo magazine.
Credits
Client: Natrel
Brand team: Mylène Couture, Sonia Palazzo, Josianne Ledoux, Christine Comeau Friset
Digital team: Karine Schiller, Audrey Paquette
VP creative: Marc Fortin, Claude Auchu
Creative direction: Stuart Macmillan, Nicolas Baldovini, David Kessous
Creative: Philippe Leduc, Annika Ramchandani, Pierre-Luc Loranger, Gabrielle Godbout, Jean Landry, Marine Intartaglia, Jean-François Perreault, Vincent Bélanger, Jocelyn Leroy, Sophie Valentine, Marie-Pier Daigle, Jean-Michel Tardif, Hélène Fortin
Strategic planning: Anne-Marie Leclair
User experience: Mathieu Parent
Account services: Mélanie Châteauneuf, Virginie Wérotte, Yanick Nadeau, Madeline Dumayne, Vanessa Dicaire, Delphine Lombard, Joanie Couillard
Agency production: Isabelle Fonta, Isabelle Thouin, Mélanie Thérien, Louis Dorval, Frédéric St-Denis
Photography – campaign: Olivier Staub
Photography – web: Virginie Gosselin / Zetä Production
Director: Olivier Staub
DOP/photography: Olivier Staub
Production house: Morrison
Post-production: Shed
Sound studio/engineering: Apollo / François Bélanger
Music: Apollo
Developers: Pure Cobalt
Media: Touché