Welcome to the shady world of cryptocurrency trading
Now wouldn't you rather invest with Coinsquare?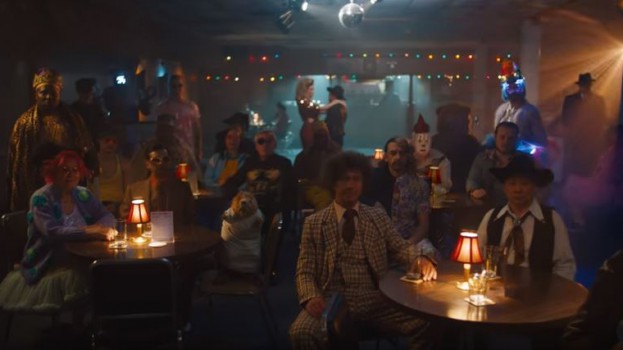 Investors looking to enter the world of online currencies face the challenge of knowing whom they can trust with their money. While cryptocurrency may hold big opportunities, the space abounds with teenage hackers and Nigerian princes hoping to take advantage of less experienced investors.
To drive credibility in the space and position itself as the go-to trusted cryptocurrency trading platform, Coinsquare is the first in the category to launch a mass campaign directed at mainstream investors. The campaign, led by agency The Garden and built around the tagline "Invest with pros. Not cons," includes a TV spot featuring street thugs and a bizarrely dressed card player, among other shady characters. Why trust them, the commercial suggests, when you can invest with Coinsquare instead?
The campaign launched April 12 and is running on TV across major networks, including CBC, TSN, Sportsnet and BNN, and as print and digital ads in national newspapers.
Credits
Client: Coinsquare
Agency: The Garden Collective
Creative director: Shane Ogilvie
Art directors: Rosalinda Graziano, Paul Riss
Writers: Lindsay Eady, Jason Perdue, Kaidy Wong
Strategy director: Shari Walczak
Strategist: Sarah Phillips
Project cultivator: Jessica Lax
Producer: Jen Mete
Production company: Soft Citizen
Executive producer: Eva Preger
Line producer: Andrew Sulliman
Director: The Perlorian Brothers
DoP: Pawel Pogorzelski
Production designer: Jay Pooley
Editing house: Rooster Post Production
Editor: Michelle Czukar
Transfer facility: Alter Ego
Colourist: Eric Whip
Online facility: The Vanity
Online artist: Naveen Srivastava
Music house: Pirate Group
Music track director: Chris Tait
Engineer: Kyle Anderson