Have some burning bubbly
Tabasco is celebrating its 150th birthday with a limited edition, champagne-inspired package.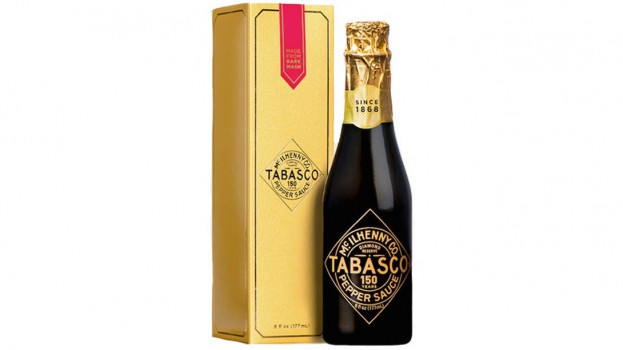 For some, Tabasco sauce is timeless. But the truth is, it does have an age. The tangy sauce turns 150 this year.
That's right, 150 years of spicing up our sandwiches and Caesars.
In honour of its anniversary, the brand has unveiled a new limited edition "Diamond Reserve" sauce. Don't be fooled by the packaging, which more closely resembles a bottle of champagne. Inside contains a sauce made from Avery Island tabasco peppers, which have been aged 15 years before being blended with a sparkling white wine vinegar.
The limited edition bottles are available for $34.95 U.S. (6 oz) online.