Redeem your coupon and smoke it, too
Customers of orderweedonline.ca were given a 'toke of appreciate' on 4/20.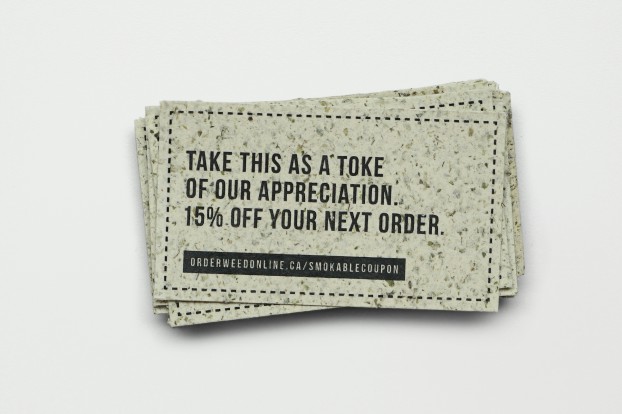 To mark April 20, popularly known as 4/20, Canadian weed company orderweedonline.ca handed out smokeable coupons as a special "toke of appreciation" to some of its most loyal customers.
In the run up to recreational legalization this summer, the company wanted a clever way to mark the annual cannabis celebration. So it worked with agency Rethink on the coupons, which were hand-pressed using four different strains of ground cannabis flowers and unbleached silk paper, then stamped with non-toxic ink. The coupons were enclosed in select medicinal marijuana orders, allowing recipients to redeem before rolling and smoking them.
Morgan Tierney, creative director at Rethink, says that as the Canadian cannabis market continues to boom as legalization approaches, brands are "eager to find creative and innovative ways to stand out."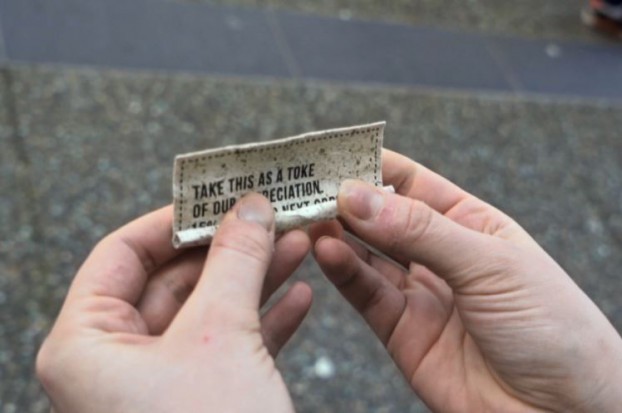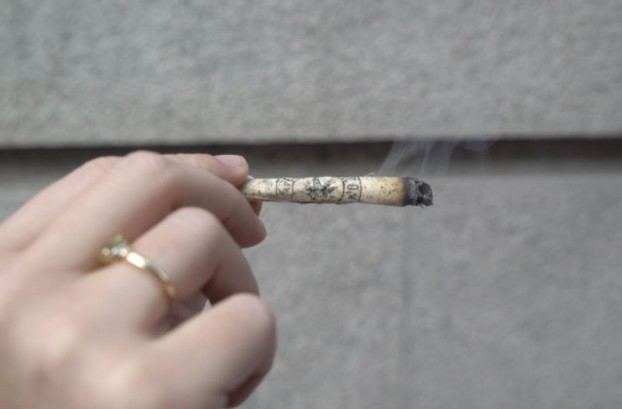 Credits
Client: Orderweedonline.ca
Agency: Rethink