You better work (mama)
The&Partnership's Kammy Ahuja delivered a take on Mother's Day cards that don't focus on sacrifice.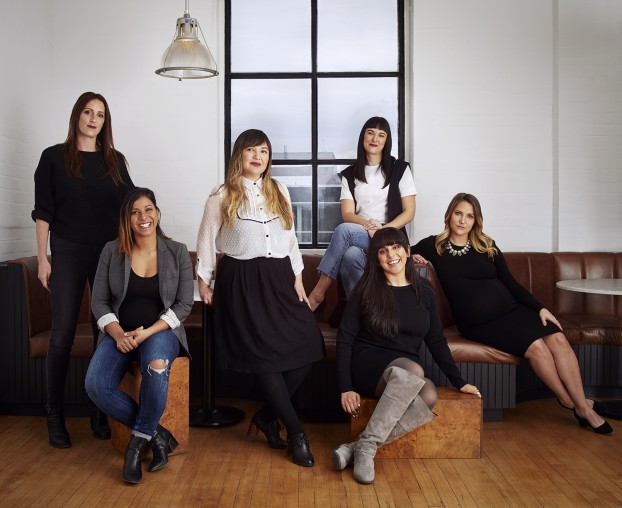 When Kammy Ahuja went back to work after her maternity leave last year, she saw a major change in the way she worked – and the way she connected with other working moms.
"I found myself in conversations with a lot of women in the same situation as me," said Ahuja, design director at The&Partnership. "Whether it's around the office, at award shows, the conversation often leads to, 'How do you do it? What do you do when your boss asks you to stay late? What happens when you have to travel last minute? How do you manage it all?'"
Ahuja said even understanding that other moms were facing the same struggles created a sense of comfort. But it wasn't until tuning into an episode of Oprah's Super Soul Conversations podcast, with guest Shonda Rhimes, that Ahuja realized there was an opportunity.
She said Rhimes, a single mother of three, was speaking about how language around motherhood often revolves around sacrifice – which can lead to guilt for working moms.
"Even the greeting card market doesn't acknowledge a lot of things that working moms bring to the table," she said. "They acknowledge sacrifice. 'Mom, thanks so much for giving things up for me.' What about the greeting cards that say, 'Mom, thank you for teaching me to be ambitious?'"
Ahuja added that while staying at home or changing career paths is obviously a valid choice as well, she wanted to do something to empower women who chose to pursue their passions while also parenting. "A lot of people have the choice to go back to work, but for many it's not a choice."
She launched the Fierce Mama card company just in time for mother's day. The cards are specifically dedicated to moms who maintained busy schedules but still made impacts on their children's lives.
The cards combine highly graphic art styles (Ahuja said the intent was to also make the figures ambiguous in terms of race in order to be more inclusive) with heartfelt phrases like, "You don't need to put me to bed to shape my dreams" and "Every time you get on a plane, you show me that the sky's the limit."
The cards are free to download from the Fierce Mama website, along with printable colouring book pages. The site also gives people an option to donate to the Canadian Women's Foundation.
Besides the empowering messages of the cards, Ahuja said it was important that she assembled an all-female team. Her colleagues on the passion project are all working moms themselves: Rica Eckersley, creative director at Union; Alexis Bronstorph, ECD at Taxi; Kimberly Pereira, senior designer at No Fixed Address and Lindsay di Tolla and Alicia den Ouden, both account directors at The&Partnership.
Credits
Designs: Fierce Mama
Photography (pink background shots) and production: Natasha Nicholson and Sparks Photographers
Photography (group shot) and production: Reena Newman and Sparks Photographers