What should an agency smell like?
Media buying shop Touche paired with super-specialized company Elixir Marketing Olfactif in order to create its own "signature scent."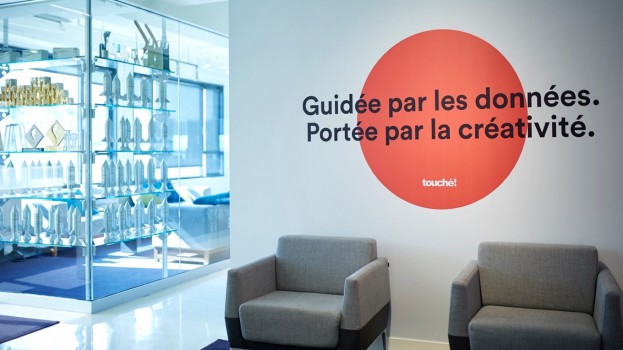 I love the smell of media buying in the morning.
Smells like…creativity. Collaboration. Synergy. Hints of bergamot.
Agency Touché paired with specialty shop Elixir Marketing Olfactif, which specializes in aromachology, the science that denotes the influence of odours on human behaviour. Through their collaboration, Elixir crafted a "signature scent" for Touché in order to create a pleasant atmosphere in the agency's main reception area and other working spaces in order to inspire the people who walk through the agency doors and let them know what the agency is all about.
So how do you convey creativity through scent? Elixir president and founder Christine Chamberland-Beaudoin worked with the agency to create something that reflected the agency values and complemented other assets like its signature deep, ocean blue logo. The final product is a combination of eucalyptus (which enhances concentration), bergamot (a neuro-stimulant), orange (uplifting) and lavender (for boosting creativity).
The scent was created using eco-responsible essential oils, designed to be non-irritating and beneficial to those smelling, rather than overwhelming or triggering to people with allergies.