A man in a monkey suit swings into work
A new campaign for ContactMonkey features a costumed worker (somehow) achieving greatness.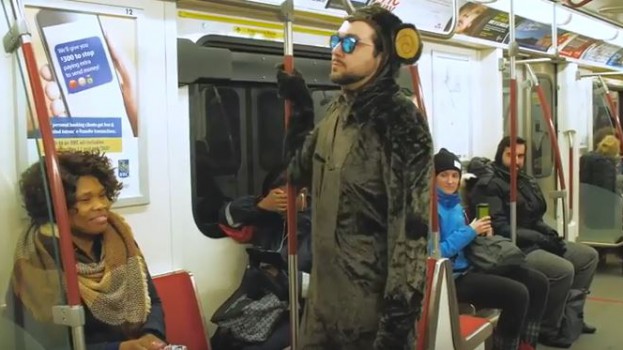 Digital creative agency LP/AD used the first campaign of a sales integration software company's rebranding efforts as an opportunity to monkey around with the creative.
The Toronto agency's "Do Little, Achieve Greatness" campaign for ContactMonkey, which launched April 30 and is running on Facebook, LinkedIn and YouTube, includes a 60-second hero spot featuring a man in a monkey suit commuting to work. As office workers go, he's not the most industrious. He appears to take his time getting to work, swinging on handlebars on the subway and stopping for coffee before strolling into work. But that's alright, thanks for the company he works for.
ContactMonkey's brand positioning is all about freeing up users time. Alex Shifrin, managing partner at LP/AD says, "The message of 'do little, achieve greatness' encompasses a more human and effortless feeling that people in sales can really get on with."
Credits
Client: ContactMonkey
Creative agency: LP/AD
Videographer: Adam Browne
Creative director: Alex Shifrin
Art director: Erin Rodness
Copywriter: Rinita Barua
Account planner: Sasha Zaprudska
Digital media planner: Kris Ohlendorf