DeSerres paints a new picture
Lg2's campaign and new positioning for the art supply brand is an ode to the process.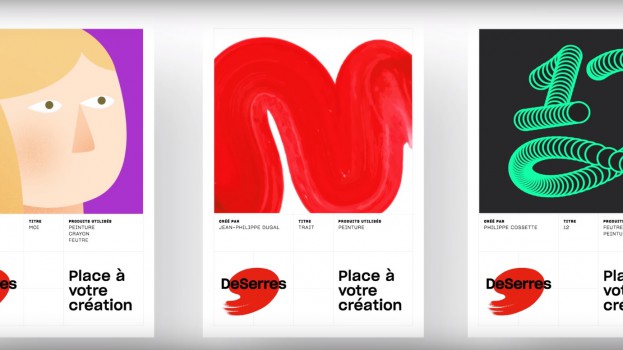 Craft, stationary and creativity supply shop chain DeSerres has unveiled a new brand positioning that brings creative freedom to the forefront.
The new platform, spearheaded by Lg2, targets creative types and focuses on the creative process rather than the end result. The brand's logo has changed slightly, moving from a polished, rounded palette to one that appears painted by hand.
A new video spot to promote the refreshed brand identity also features DeSerres' signature red shade (as it's painted, drawn and marked on and then erased again). It also features some of the decor and retail products carried by DeSerres, framed (sometimes literally) in different contexts. They appear as bags, prints and even swatches.
Some of DeSerres' former creative pursuits focused more on high-end art, like the recreation of classic art by Mondrian and Lichtenstein with art supplies.
Company president Marc DeSerres said the creative change will resonate more with artists. "Ask any creative person and they will tell you the process is often more fruitful than the actual result."
Besides a new video campaign, the platform will be gradually rolled out to DeSerres' in-store material, website and social platforms and in promotional material. Besides the video spot, the campaign will also be supported by OOH. DeSerres' stores will also soon get a makeover, with creative spaces placed in the middle, in order to  provide customers with more places to test materials and learn new techniques.
Credits
Client: DeSerres
Agency: Lg2