Hauling is your calling
John St.'s creative for No Frills shows that you can feel like a rock star (or an action star) by saving money.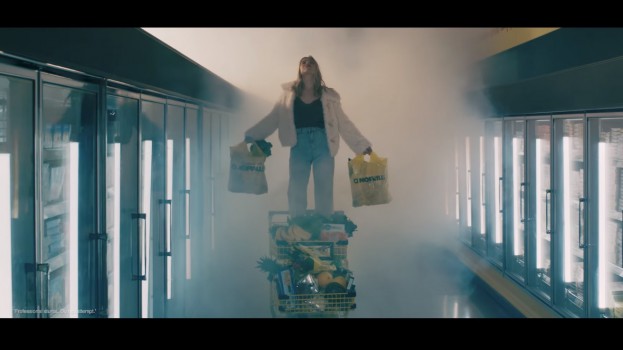 Holler if you're a hauler.
You know, a hauler: a person who never goes out to the grocery store for "just a couple things." A person who has the arm strength to carry all the bags. A person who doesn't bother making a list because all they know is they're hungry and they want a good deal.
No Frills' new ad pays tribute to the haulers of the world. With smoky, slow-motion shots of haulers strutting through stores, diving across aisles and suspended in mid-air, it shows just how glam (and surreal) a life of hauling can be.
John St.'s digital spot turns everyday people into stars of their own music video/action movie.
But if that wasn't enough, No Frills has also launched a clothing line for haulers, with sweatshirts, hoodies and tees in the brand's signature yellow. And honestly, we're not even being ironic when we say it's kind of awesome.
Credits:
Client: No Frills
Agency: John Street