Illustrating the family moments that would have been
Dermodex diaper cream helped bring illustrated albums of uncaptured experiences to Brazilian late-adoption families.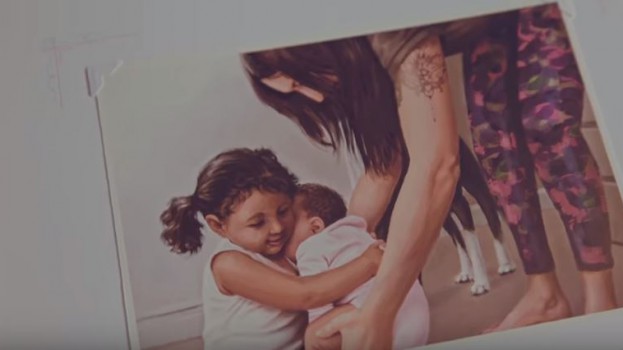 Late adoption is rare in Brazil, where 92% of children waiting for adoption are over the age of seven and only 9% of parents who want to adopt are willing to take them in.
To raise awareness of the issue for Brazilian National Adoption Day on May 25, diaper rash cream brand Dermodex teamed up with creative agency BETC São Paulo on a project called The UnPhotographed Album. As part of the initiative, a special album was created for three Brazilian late-adoption families, each containing illustrations of moments they would have experienced together had they met earlier in life – things like diaper changing and birthday parties.
The video was shared on Dermodex's social networks with the hope of inspiring others to adopt.
Credits
Client: Reckitt Benckiser
Product: Dermodex
Agency: BETC São Paulo
CCO: Erh Ray
ECD: Rodolfo Barreto
Creative director: Daniel Schiavon
Creative Team: Rodolfo Barreto, Daniel Schiavon, Americo Vizer, Chico Lucas, Fillipe Abreu, Pedro Rosas, José Pedro Bortolini, Michel Morem, Gabriel Marcondes and Savio Hatherly
Brand and business: Daniela Keller e Luana Gregorio
Communication / PR: Camila Nakagawa
Strategy: Utymo Oliveira
Channels: Carlinha Gagliardi, Felippe Sobrinho e Artur Martins
Production: Mariane Goebel, Ana Lucia Marques e Tiago Hasegawa
Graphic production: Gilmar Mendes, Renata Germani, Juliana Arantes, Carlos Valeriano e Plínio Junior
Production company: Trator Filmes
Director: Claudio Cinelli
Audio production: Jamute
Client approval: Alan Kirszenwurcel, Fernanda Inoguti e Márcio Aguiar
Illustration: Estúdio Ícone
Printing: Gráfica P+E