NBA Finals campaign talks trash
The campaign pokes fun at the heated fandom surrounding the finals, which kick off May 31.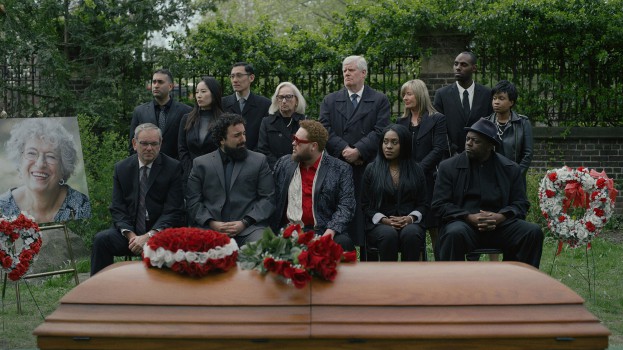 Hold onto your jerseys – the latest NBA Finals campaign is taking aim at the who's who of basketball.
Created by  director Tyson Breuer in partnership with production company Untitled Films, the campaign includes two videos: "Your Mother" and "Court Side."
The videos poke fun at the real-life trash talk that is no-doubt taking place, bad mouthing NBA heavy-hitters like retired player Dennis Rodman, James Harden, Anthony Davis and Kyle Lowry.
In "Your Mother," two NBA fans get scrappy in a less than ideal setting – a funeral – jabbing verbal punches at each other's favoured teams, players and, you guessed it, one of their (recently deceased) mothers. Ouch.
NBA FINALS – YOUR MOTHER (SPEC) from Untitled Films on Vimeo.
Meanwhile, "Court Side" shows a man getting arrested by cop who, its quickly pointed out, resembles full-browed Pelican player Anthony Davis.
It's all part of the game, right?
The NBA Finals kick off May 31.
Credits
Client: NBA Finals (Spec)
Director: Tyson Breuer
Production company: Untitled Films