Taking potshots at potholes
Pothole problem in Montreal? No worries. Oasis Communications and Golf Quebec found a creative and fun solution.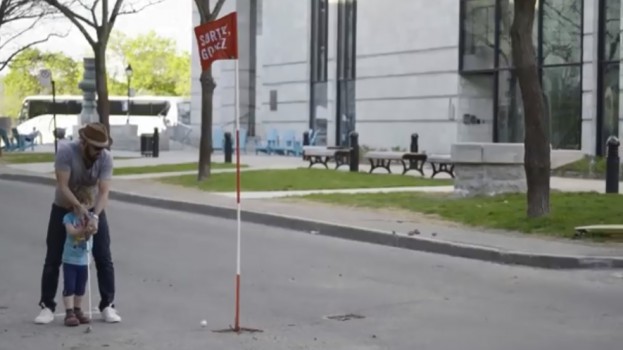 It might be a little cheap to take shots at the massive number of potholes in the city of Montreal – so we're not going to.
Of course, if you're so inclined, you could take a literal shot at the potholes.
Golf Québec, which promotes engagement in the sport throughout the province, recently engaged in a stunt to get more Montrealers golfing, without actually having to hit the links. Pairing with agency Oasis Communication, Golf Québec and brand ambassadors placed flags throughout Montreal on many of the city's potholes, inviting passers-by to try a putt.
The event's visibility was boosted through a paid social media campaign, and a digital video was incorporated into Golf Québec's "Get Out, Play Golf" campaign. That campaign focuses on democratizing the sport by inviting occasional and new players to the game.
Credits
Client: Golf Québec
Agency: Oasis Communications
Creative director: Hugo Galland
Art director: Vincent Pelletier
Director: Thomas Patry
Strategy: Benoit Renaud
Advisor: Claudia McNicoll
Coordination: Éliane Brochu