Soccer, soft drinks and social
In a series of spots by Mercado McCann, Coca-Cola pumps fans up for the upcoming World Cup.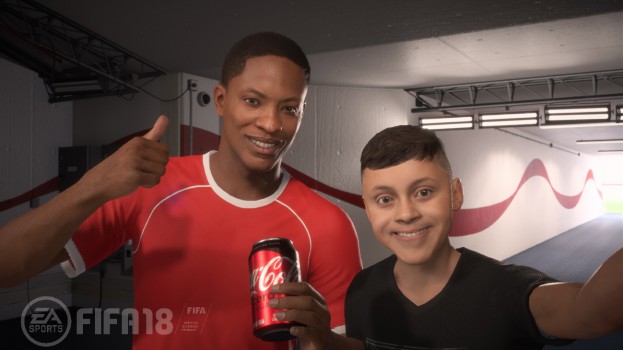 Fans have different ways of preparing for the FIFA World Cup, but Coca-Cola wants to make sure its drinks are an integral part of them, no matter which country you're pulling for.
In the lead up to tournament in Russia this month, the company launched a global campaign running across 200 different countries, with the help of Mercado McCann on creative development. The campaign centres around the idea of "Being Ready," a notion that is thread throughout three TV commercials led by the Buenos Aires-based creative agency.
"Stock Up" runs to the beat of AC/DC's classic hit "Are You Ready" and is meant to remind football fans to stock on the drink before the game – or else risk missing a crucial moment in the match. The second spot, "Ready For," features a company employee delivering an uplifting speech to bottles in a warehouse, imploring them to "show the world what you're made of."
Then there's "Uplifted Alex," a spot within a video game. Those playing EA Sport's FIFA 2018 in Journey mode will also catch soccer star Alex Hunter signing a sponsorship contract with Coca-Cola, making him the brand's first virtual ambassador.
A fourth "Uplifters" spot was created by Barcelona's Cyranos // McCann agency.
In addition to the TV commercials, Coca-Cola is rolling out special cans on which are printed the numbers zero through nine as a way of encouraging fans to make pre-game score predictions they can share on social media.
Credits:
Client: Coca-Cola
Agencies: Mercado McCann and Cyranos // McCann