Cannes look-ahead: A Snapchat-inspired sound exhibit
Artist Christian Marclay and Snap Inc will give guests a taste of sound's emotional pull at the Cannes Lions festival.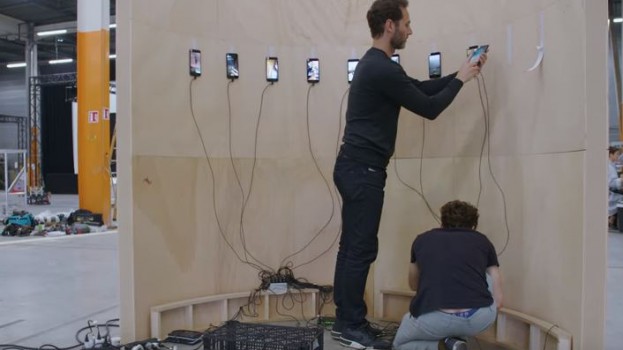 Audio is what come might consider visual's little, less-effective brother when it comes to capturing emotions. A picture paints a thousand words, but what about sound?
Christian Marclay, an artist who's been known to bridge the sound and physical worlds in his work, has partnered with Snap Inc. on "Sound Stories," a project that captures everyday Snapchat sounds and images. The project will be displayed as part of Cannes Lions International Festival of Creativity, from June 18 to 22.
Using hundreds of millions of Snapchat videos posted to Snap's public "Our Story" collection, Marclay created five interactive installations.
"All Together" uses a sequence of 400 Snaps sequenced to create a sound composition across 10 smartphones. "Tinsel Loop" features a score composed by Marclay and performed using raw Snapchat videos instead of traditional instruments, while "The Organ" uses an algorithm to recreate an interactive keyboard with images flashing on a projection screen. In "Talk to Me/Sing to Me," a dark room is filled with smartphones suspended from the ceiling; when visitors speak or sing, an algorithm analyzes the noises and responds by mimicking them. In the last room is "Sound Tracks," in which visitors encounter a dark soundscape reminiscent of a horror film.
Credits
Artist: Christian Marclay
Partner: Snap Inc