Here's to your first-ever
Global Team Blue opted for a female-heavy crew for its latest uplifting spot for the new EcoSport.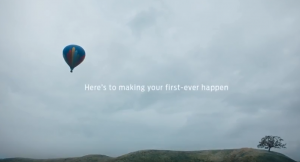 Ford's latest spot is filled with women in front and behind the camera.
The emotionally uplifting story of Vicky and her childhood social worker, Joan, is told in a two-minute, 21-second digital spot – mainly put together by a team of women.
Director Peyton Wilson brought the soaring story of Vicky, who spent half her childhood in hospitals to life with stunning visuals and a cathartic ending.
When Vicky was younger, Joan advised her to "imagine herself floating in a balloon, the pain leaving her as she floated higher," according to a press release.
Since then, Vicky has always wanted to ride in a hot-air balloon for real. In the ad, she drives a Ford EcoSport out to a field where she can finally fulfill her dream.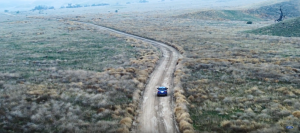 When she gets out Joan is there. Tears fall as soaring music plays in the background.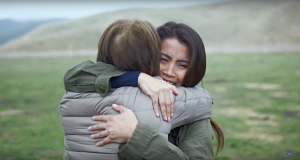 The ad, made mainly by women and targeting women, cuts to a shot of the hot-air balloon in the sky with the words: "Here's to making your first-ever happen."
Credits
Client: Ford
Advertising agency: Global Team Blue
Production company: Chelsea Pictures
Director: Peyton Wilson
President/Executive producer: Lisa Mehling
Executive producer: Michel Waxman
Line producer: Maeliosa Tiernan
Director of photography: Tami Reiker
Editorial: Work Editorial
Editor: Trish Fuller
Editorial producer: Chris Delarenal
Global chief creative officer: Tito Melega
US exec creative director: Matt Soldan
Exec creative director: Eric McClellan
Director of integrated production: Sumer Friedrichs
Creative director: Martin Insua
Creative director: Ezequiel Soules
Senior brand manager: David Rivers
Brand content manager: David Finnegan
SUV marketing manager: Ryan Gillenwater
Social media manager: Eric Gremier