International House of Bemusement
You know what they say: if you can't stand the heat, get out of the kitchen, which is apparently now cooking burgers for some reason.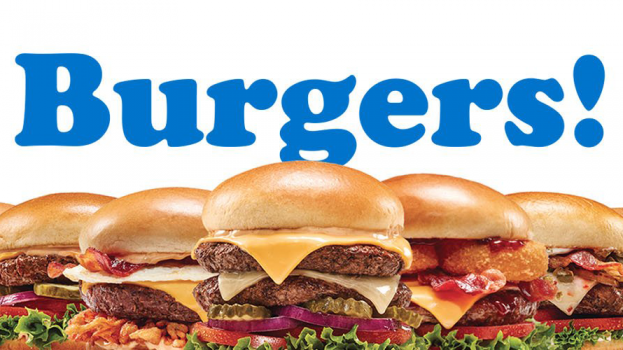 Sometimes, for brands, the easiest marketing opportunity happens when a competitor does something really, really out of left field.
We're not going to knock IHOP's recent "IHOb" campaign or even its decision to start marketing its burgers. After all, diversification is a good thing. And, admittedly, we're worried that if we start cracking wise now, we'll end up with egg (and flour and sugar and milk and some maple syrup) on our face. Remember when Maria Sharapova claimed she was changing her name to "Sugarpova" for a marketing stunt? Remember Lady Doritos, which turned out to not actually be a thing?
But we are going to praise the number of brands who have been quickest to jump on this. Sometimes, you don't need a massive media buy to catch attention – you just need a quick wit and a whole lot of snark.
Remember when you were like 7 and thought changing your name to Thunder BearSword would be super cool?
Like that, but our cheeseburgers are still better.

— Wendy's (@Wendys) June 11, 2018
BURGER KING CHANGED THEIR TWITTER NAME TO PANCAKE KING LMAO THE SHADE pic.twitter.com/jdgq6svIDe

— tigsssssssss (@_tiger_s_) June 11, 2018
brb changing my name to Netflib

— Netflix US (@netflix) June 11, 2018
10/10; would binge its original series Bojack Borseman.
— Netflix US (@netflix) June 11, 2018
Although it's true what they say about glass houses.
Not really afraid of the burgers from a place that decided pancakes were too hard.

— Wendy's (@Wendys) June 11, 2018
Oh Wendy's, stop. You're insatiable.
You probably already knew that. pic.twitter.com/m0DXwUk9h8

— DiGiorno (@DiGiorno) June 11, 2018
Even Canadian brands got in on it.
Inspired by the International House of Burgers announcement, we are also changing our name (Please do not ask what it means — we don't know either.) pic.twitter.com/0HPQtQirHn

— A&W Restaurants (@awrestaurants) June 11, 2018
For what it's worth though, IHOb seems to be taking it all in stribe.
"Shockingly good." We're not surbrised. https://t.co/ThNXd5pAf5

— IHOb (@IHOb) June 12, 2018