A brutally honest take on sponsors
Leave it to Jay Onrait and Dan O'Toole to admit to kissing up to their sponsors and still win an award.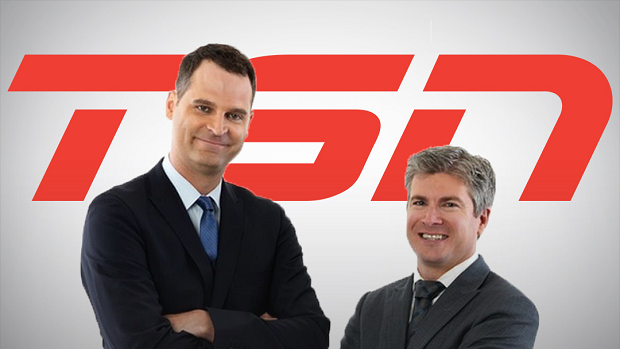 We now interrupt this fun and personable program to bring you two co-hosts suddenly reading off a script about how much they truly love this product that happens to be sponsoring this program. No, seriously, they've been using it for years. It just so happens that they are also receiving a lot of money to say that.
There are a lot of reasons to love longtime sports anchors Jay Onrait and Dan O'Toole, but this sponsorship segment just adds to the list. This week, a spot starring the loveable "anchorboys" took home an award for Best Brand Integration on a global level, with the 2018 PromaxBDA conference. The award went to the duo's "Jay and Dan Kiss Up to Their Sponsor" spot.
Yep, you read that right.
Onrait and O'Toole are no doubt grateful for Tim Hortons' support of their return to Canadian television. Even if they don't get to keep the mugs.
UM spearheaded the brand integration, working with Tim Hortons and TSN to integrate the product in a way that was natural, and, frankly, honest.
Now, get out of my office, Babrovsky!