FrontRunner fills blank space
The Canadian interactive media platform has worked on campaigns for the likes of Nike, Scotiabank and BMW.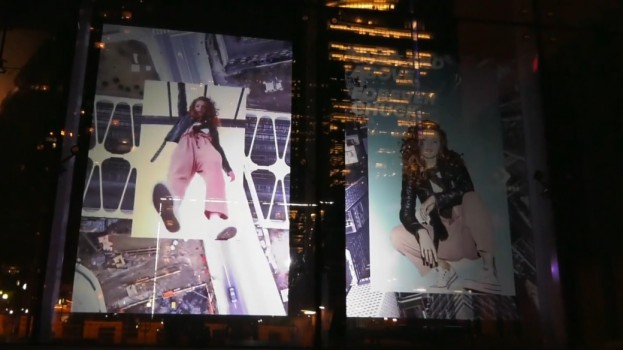 Storefronts across the country are getting a new look thanks to FrontRunner Technologies, the Canadian advertising service that aims to transform ordinary retail spots into dynamic ad spaces.
Launched in 2015, the interactive media platform transforms window fronts into lively digital advertisements.
The company, which was co-founded by CEO Nathan Elliott,  has executed campaigns for high-profile brands such as Nike Converse, Scotiabank, BMO, RBC and BMW.
For the Toronto-based Converse ad, which appeared on Yonge Street and King Street West, FrontRunner Technologies combined video and still campaign elements to create an eye-catching display of a woman dancing, hanging out and doing back flips in her Chucks – as one does.