A load of rich creamery butter
Longo's created a limited edition 'butter fountain' for those who prefer the richer things in life.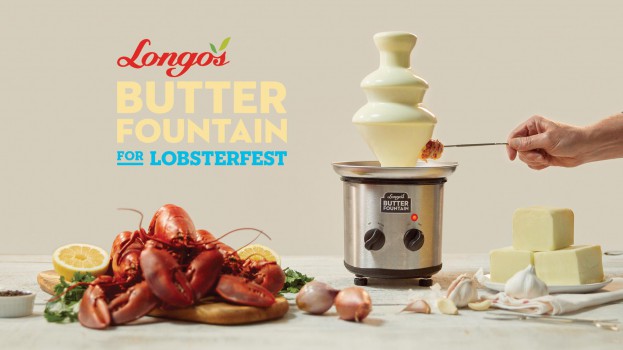 Have you ever looked at a chocolate fountain, oozing with rich, decadent and velvety chocolate and thought, "This would be so much better if it were butter?"
It's okay. We won't judge you. There's enough reasons to be into butter these days – there's the rising popularity of high-fat diets, the grass-fed butter phenomenon, and a little thing called Lobsterfest.
The latter is exactly why Longo's decided to unveil its own custom butter fountain.
The fountain, not available in stores, was created for the sole purpose of a contest promoting Lobsterfest, which concluded June 16. But this creative campaign, spearheaded by Toronto agency Conflict, will surely appeal to all dairy aficionados and lobster lovers.
Not into lobster? We can think of a few things to dip in this fountain. Popcorn. Corn on the cob. Your morning toast. Whatever you like to melt it on, someone's life just got a whole lot richer.
Credits
Brand: Longo's
Agency: Conflict
Creative director: Niall Kelly
Copywriter: Jono Holmes
Photographer: Thomas Dagg
Strategy: Jason Last
Producer: Anna Halfpenny