Note to diaper companies: 'Our caca deserves better'
Little Big Change teams up with babies to bring its message of chemical-free diapers to the world.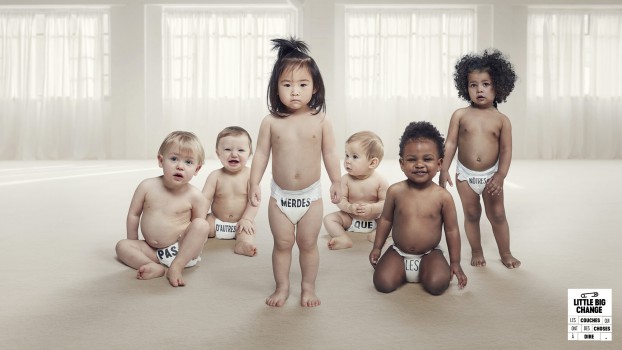 Babies are still learning to speak, so in this spot their diapers speak for them.
Many diapers contain products that can be harmful or otherwise irritating to a toddler's gentle bottom – things like chlorine, perfume or paraben (a preservative commonly found in cosmetics products). But instead of shedding tears over this sad reality, babies are starring in a campaign led by Buzzman to show their support for Little Big Change, a competitor whose products are said to be 100% healthy.
The France-based agency worked with the new diaper brand on the "diapers that have things to say" concept, using babies to bring a simple message to companies whose products are considered more harmful: "Our caca deserves better."
Little Big Change launched in June in the French market, and has been supported by a social media campaign.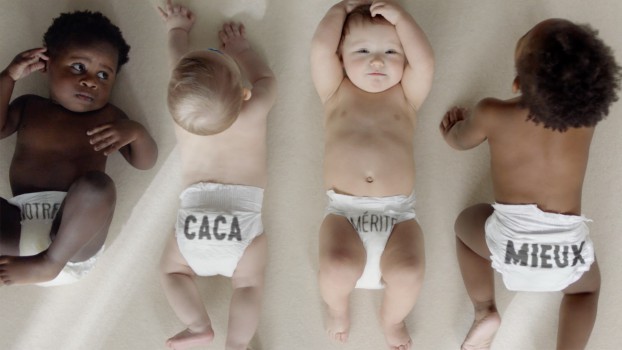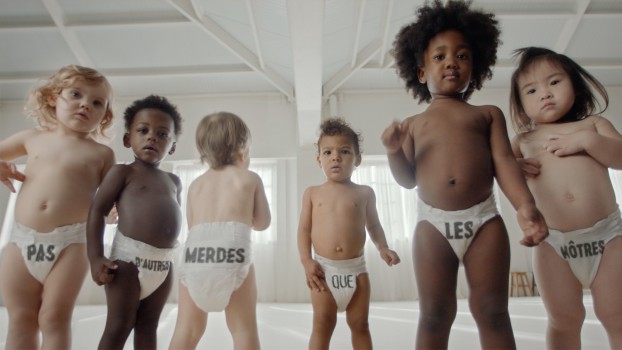 Credits

Client: Little Big Change
General director: Joel Santos
Marketing director: Tim Vandenbulke
Communication director: Gaelle Vilatte
Digital marketing director: Eamina Radjdi
Agency: Buzzman
President and ECD: Georges Mohammed-Chérif
Vice-president: Thomas Granger
Managing director: Julien Levilain
Creative directors: Julien Doucet & Lilian Moine
Artistic director: Julien Doucet
Copywriter: Lilian Moine
Artistic director assistants: Margaux Hontang and Thibault Picot
Copywriter assistant: Rayene Ait Tahar
Account director: Isaure Goetz
Account manager: Nathalie Duchatelet
Head of strategic planning: Clément Scherrer
Strategic planning: Fanny Camus-Tournier
Head of social media: Julien Scaglione
Social media manager: Marie Le Scao
Head of communication & PR: Amélie Juillet
PR and communication manager: Paul Renaudineau
PR and communication assistants: Suzanne Langlais and Victoire Fouquet-Lapar
Rights management: Dee Perryman
Head of TV production: Vanessa Barbel
TV production: Géraldine Bourguignat
Photographer: Jérémy Bouchet
Production: Caviar
Sound production: Schmooze
Director: Thomas Ralph
Producer: Celine Roudaud
Post production: Firm Studio