Out of office? Burger King's got you covered
Sorry I can't respond to your email. Have a burger instead.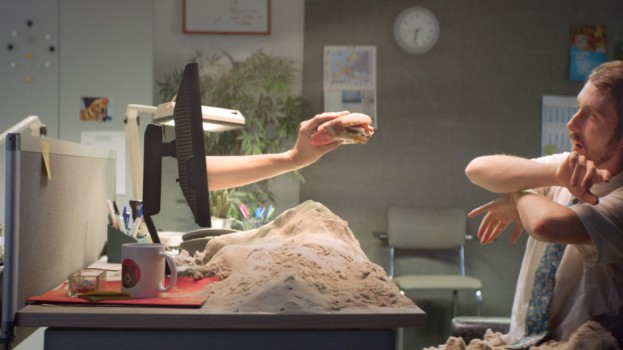 Hello,
Thank you for your interest in this Stimulant article. I'm unable to provide you with the words you're looking to receive, because I am on a beach somewhere, cocktail in hand, possibly with a tiny umbrella in the drink. Jealous? Of course you are. Because you're stuck in your office. And I'm not going to lie, I didn't have to tell you why I was away. But I wanted to. I wanted the world to know that I was on a vacation.
But it's okay. Burger King Belgium's got a consolation prize for you. The QSR has paired with French agency Buzzman to allow me – and any other selfish, vacationing office drones – to provide you with a coupon for a free burger. All I had to do was go to this site and generate a coupon code that will appear in my outgoing out-of-office messages. So no, you won't be joining me on this sunny beach anytime soon, but you will be enjoying a Whopper at your desk. And isn't that just as good?
Still not sure how it works? Check out this video.
I will respond to all requests upon my return. In the meantime, you might also want some fries to tide you over.
Sincerely,
Bree Rody-Mantha, Stimulant editor
Credits
Client: Burger King Belgium
Agency: Buzzman France