Be better than your best
Antoni Garage's new campaign for the Mercedes-Benz C-class line of vehicles is a showcase in pushing limits.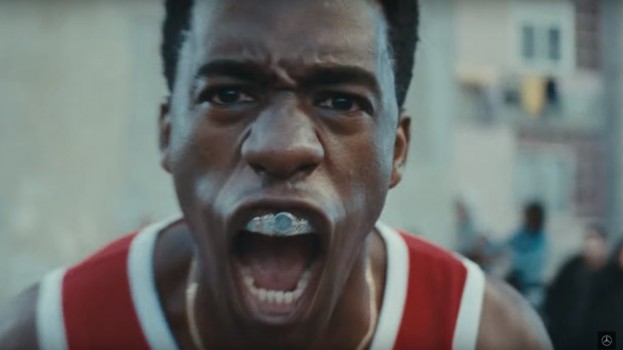 When is your best truly the best you'll ever be? When do you get to a point where you no longer have to push yourself? When is enough, enough?
If you ask any athlete, innovator or artist, the answer is most likely this: never.
A new Mercedes-Benz campaign captures that spirit perfectly with a tagline: "never stop improving." Appropriately, the images pair the auto brand's cars with famous and elite athletes who have never stopped improving.
The new international campaign for Mercedes-Benz (spearheaded by German shop Antoni Garage) marks the launch of its four new C-class models: Saloon, Estate, Coupé and Cabriolet. The campaign includes a TV commercial, a web special and a series of print ads.
In the TV ad, the cars are paired alongside tennis star Roger Federer, as well as South African star sprinter Akani Sibine. The two try out unusual scenarios such as computer-assisted serve practices and night-time sprint training. Other sports featured include golf, baseball, swimming and dance. The TV ad was directed by French collective We Are From L.A. and uses a bright and vibrant colour palette with occasional bursts of bright light that give it an action-packed, comic book feel.
The ad will be packaged into smaller videos for social distribution. Similar imagery will be used in the print ads.
Credits
Brand: Mercedes-Benz
Agency: Antoni Garage
TV production: Iconoclast Germany
Directors: We Are From L.A.
Executive producer: Jan Dressler
Producer: Julian Holland
Directors of photography: Adolpho Veloso, Bernd Wondollek
Editor: Simon Colin
Post-production: Non Berlin GmbH
Music: Surkin
Musician: $erious Klein
Print photography: Alex Rank
Post-production: Zerone Hamburg
Web production: B-Reel Spain