Adidas takes soccer to the streets
Posterscope added some flair to an OOH ad for Adidas in India.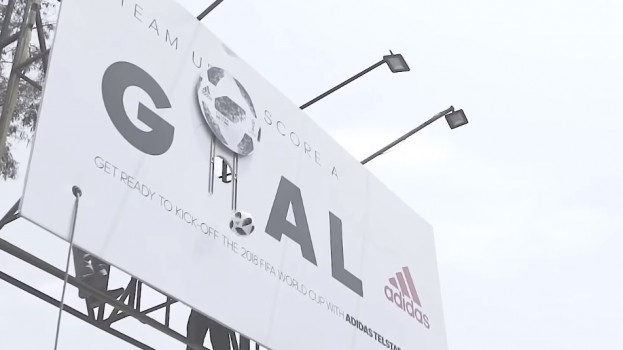 If the last month has taught us anything, it's that soccer has the power to unite communities around the world.
A new billboard and stunt ad by India's Posterscope agency proved just that in a recent World Cup-related promotion for Adidas.
The stunt started with a billboard on a busy street in India, promoting the apparel brand in time for the World Cup.
But the billboard had something special on it: a long rope, which passersby could tug on. Tugging alone might not yield the best results, but what happens when the whole block comes together?
When enough pressure was put on the rope, the billboard opened to reveal a soccer ball, which tumbled down to the road. The delivery of the soccer ball from above complemented the brand's messaging that it's time to get excited about soccer again, to run and play and cheer, and not just save the excitement for every four years.
Credits
Client: Adidas
Agency: Posterscope
Creative director: Bhrigu Khandelwal