Censorship does not rule
The International Freedom of Expression Exchange seeks justice for journalists.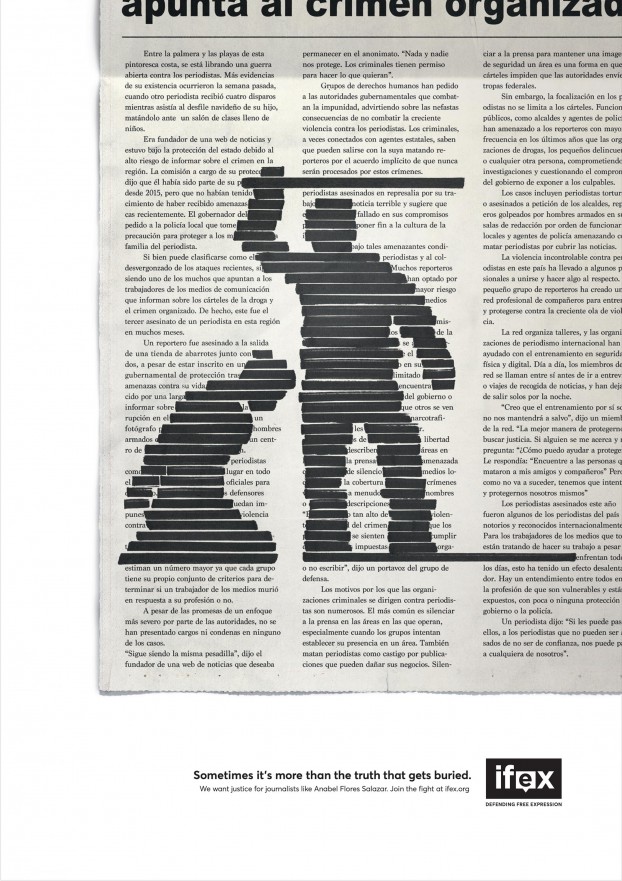 There was once a man with a sharp mind who used the power of the pen to inform the public of his nation's politics. The Daily Panic blogger would "satirize the frequently satirizable politics of Maldives" and use his blog as a platform to show there is freedom in diversity of opinion.
But it was his words that inevitably led the young man, Yameen Yasheed, only 29 years old , to be stabbed to death in his home last April.
The world has lost many journalists and influential bloggers like Yasheed to villains and governments who fear opinions that contradict their own. But that doesn't always have to be the reality we face. The International Freedom of Expression Exchange is attempting to bring more light to the dire situation in which the truth is buried when journalists are executed for sharing information with the world, using provocative print ads to illustrate that "Sometimes it's more than the truth that gets buried" through censorship.
The organization, which worked with TBWA Canada, is asking people to join the fight by visiting and supporting ifex.org, a global network dedicated to defending and promoting freedom of expression.
Credits
Client: International Freedom of Expression Exchange
Agency: TBWA Canada