Mirror, mirror, on the Guess store wall
What clothing is the most complementary of them all?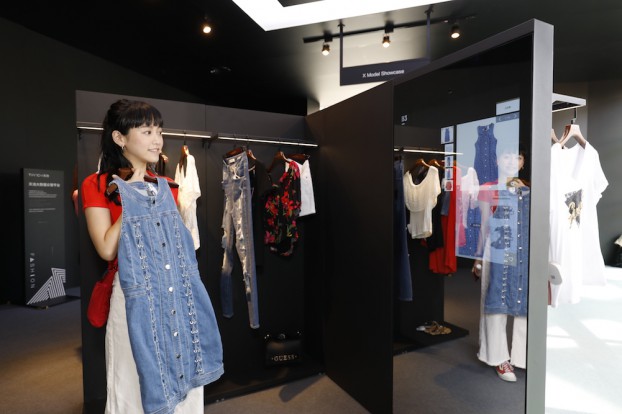 How would you feel about having a personal shopper, without the annoying over-selling personality of a personal shopper?
Well, now you probably can with new technology from Alibaba that's quite literally taking the guesswork out of trying on outfits in Guess stores. Get it?
Fashion AI offers suggestions to shoppers on what to pair with different pieces of clothing, as they're trying them on – directly from a mirror.
Using bluetooth, RFID and motion sensors, PSFK writes that the smart mirror can recognize different styles and colours of a piece of clothing to make a robot-educated suggestion of what items would pair well. The real kicker is when it takes into account the items the shopper once purchased at the store before, making for an ultimate customisation play.
Oh, you're too lazy to go out and locate said complementary item? Never fear, Guess staff are there to do the grunt work for you, with the mirror being touch-sensitive and allowing shoppers to select the items just by tapping them, although you'll likely still need to exhibit some human qualities, like patience (yes, it's hard with all this technology making life fast and convenient). The retailer probably can't do anything about the wait time while the store associate picks up the requested item… at least not yet.