Now playing on a building near you
One family traded small screens for the big screen.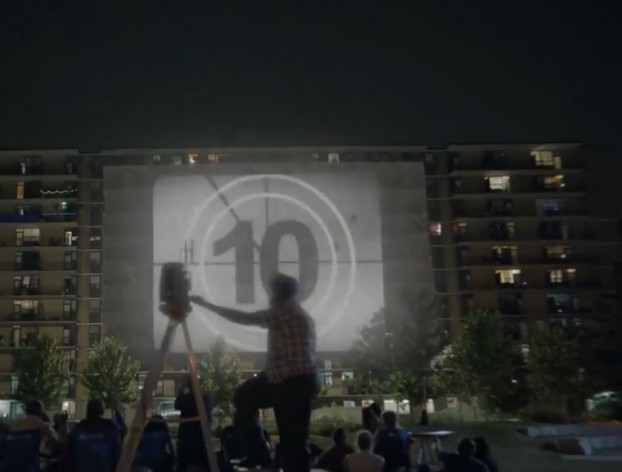 How far would you go to get your kids and wife to get off their phones and spend time together as a family?
Would you dash to a Walmart, pile a shopping trolley sky-high with bed sheets, stock up on masking tape, pick up some camping chairs, and spend a small fortune on bulk bags of M&Ms? Oh, and then knock on every neighbour's door, one by one, pleading for them to unravel said bed sheets from their window in a synchronised fashion, all in an effort to create one giant movie screen for kids and parents below to enjoy, together as a family?
If you said no to any or all of these things, then you're a crummy dad. Not like this guy. He deserves an award for father of the year, and it should be sponsored by Walmart, just like his feature presentation below.
Credits
Client: Walmart Canada
Agency: Camp Jefferson