Plastic straws suck
Greenpeace Canada and Rethink team up for stark print ads with serious message.
During the dog days of summer, many of us will order an icy beverage in a plastic cup, with a plastic lid and a plastic straw without giving it a second thought.
Rethink and Greenpeace Canada want to change that.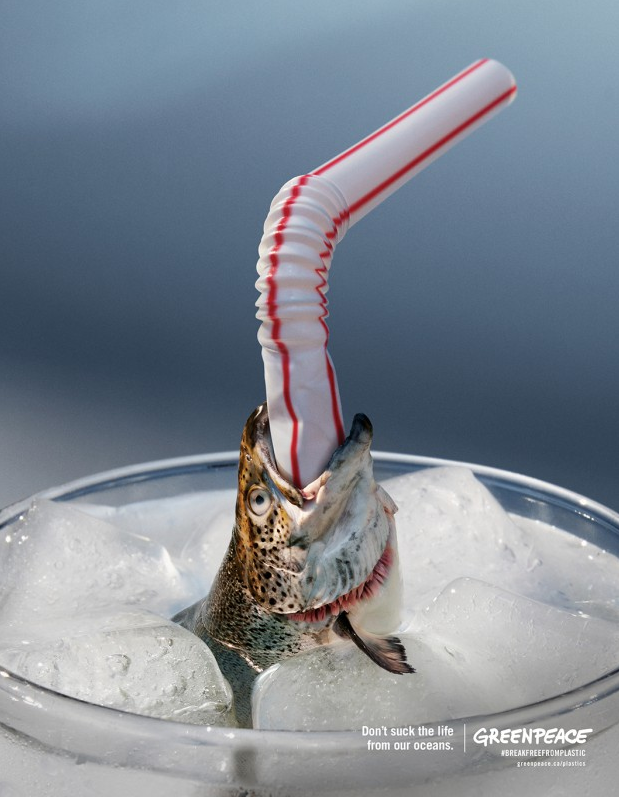 The next time you're sipping on a straw, the environmental organization wants you to stop and think about the close-up image of a fish in a glass cup surrounded by ice cubes with a plastic red-and-white straw shoved down its mouth.
Because of the efforts of advocacy groups like Greenpeace, people around the world are finally beginning to rethink whether the ubiquitous plastic straws we often get when getting drinks on-the-go or at sit-down restaurants are a necessary indulgence. Coffee giant Starbucks and Canadian QSR A&W are among those who have already made high-profile pledges to eliminate plastic straws from their restaurants.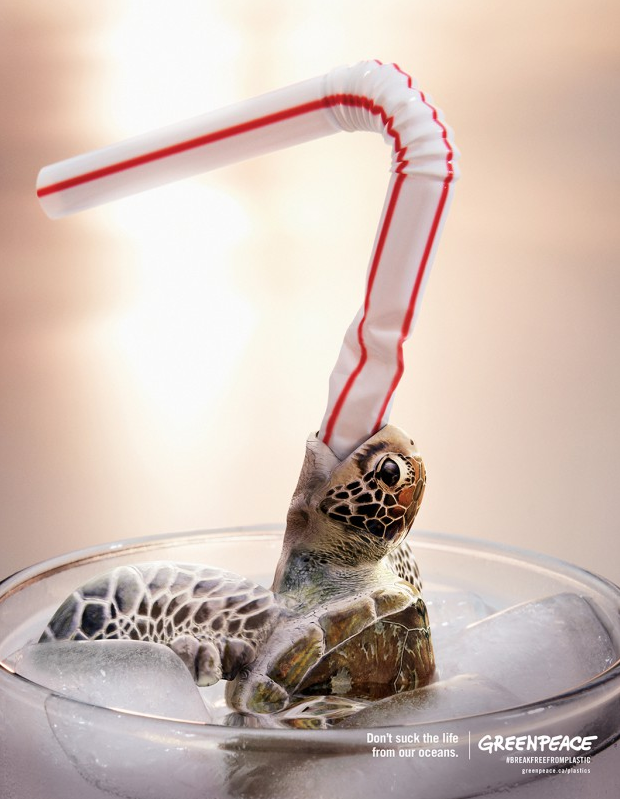 The second image in the campaign with the tagline: "Don't suck the life from our oceans" features a little turtle with a bendable straw that cuts a striking figure next to the pale background.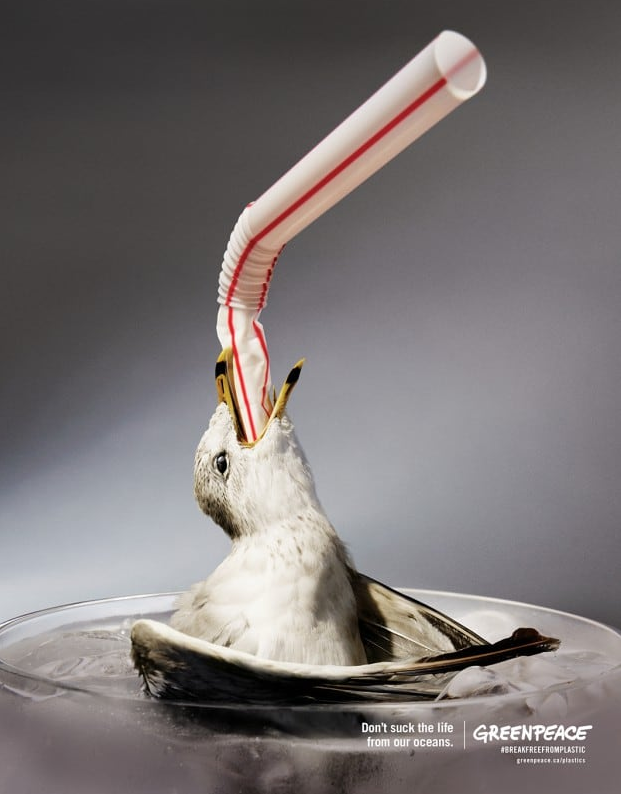 The third visually-arresting image shows a seagull with a straw down its throat. The trio of striking images come at a time when consumers and the big companies who provide plastic straws are finally waking up to the big impact these little items can have on Mother Nature.
The next time you're offered a plastic straw for your drink, perhaps think about the fish, turtle and bird in these ads first.
Credits
Advertising agency: Rethink, Toronto
Creative director/art director: Joel Holtby
Creative director/copywriter: Mike Dubrick
Creative director: Aaron Starkman
Photographer: Instill Image Co.
Accounts: Caleb Goodman, Laura Cavalcanti
Print producer: Narine Artinian
Strategist: Hannah Newport