Toronna write a book, or at least a line in a book?
The Toronto Public Library gets hip with #TorontoWritesABook.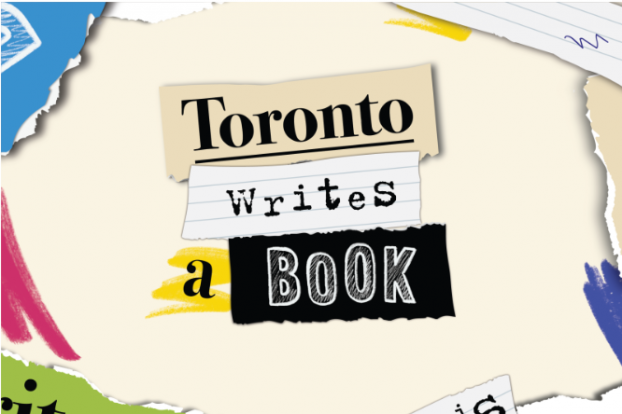 Have you laid on a beach towel as the waves from Lake Ontario lapped in reading a trashy beach read and thought to yourself: "Hey, I could write something better"?
Well, now's your chance to prove it. Shedding the stereotype that libraries are a place where stern women in sweater sets shush patrons, the Toronto Public Library (TPL) has teamed up with Havas Canada on its "Toronto Writes a Book" campaign in which, you guessed it, Torontonians write a book.
Or more accurately, Torontonians can tweet the next line of the book by using the hashtag #TorontoWritesABook. Each weekday library staff will pick two of its favourite lines and then, à la Canadian Idol (RIP), the public will vote on which line wins.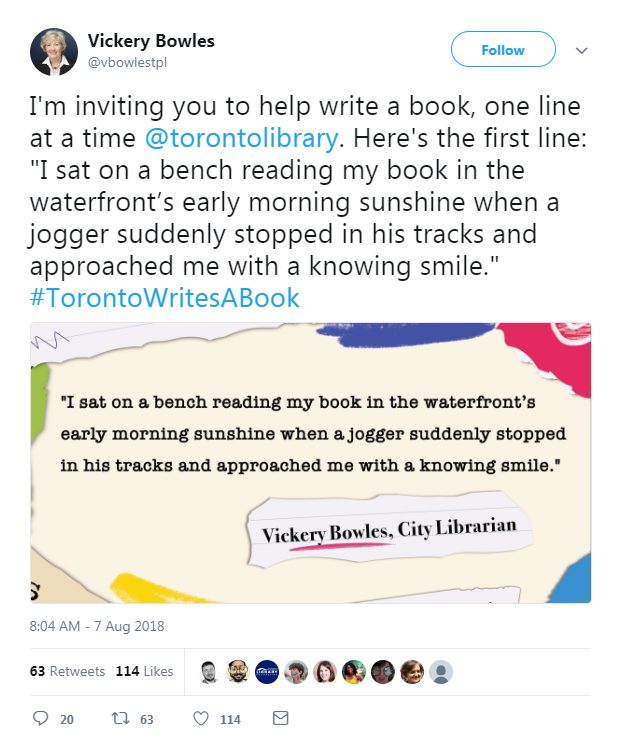 Vickery Bowles, the city librarian of the world's busiest urban public library system, kicked things off with the first sentence.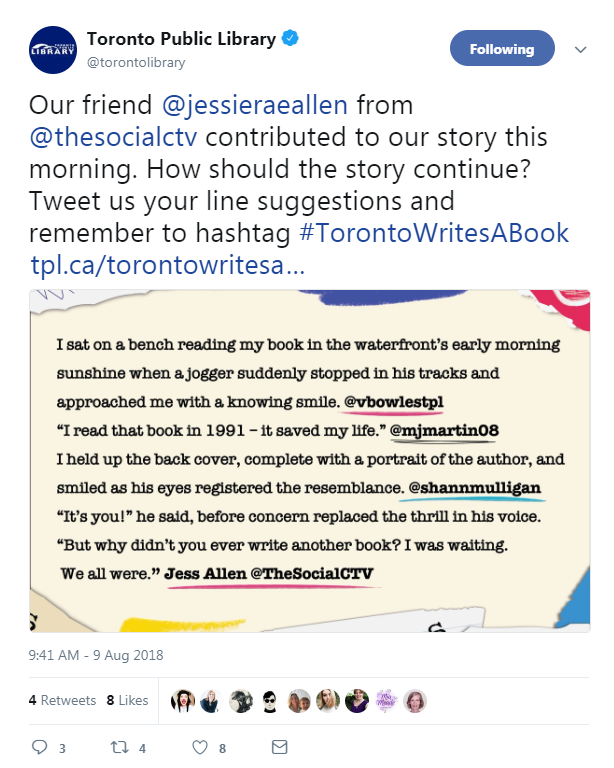 Local authors and personalities, such as The Social's Jess Allen, as well as organizations will contribute lines to the book. I, for one, am waiting on bated breath for the line from TTC spokesperson Brad Ross, who always has a way with words when trying to explain the latest subway delay to the masses.
Residents of the 6ix can follow along on the library's Twitter page to see if we can collectively write a book that's better than the beach read you recently devoured. Based on the story so far, I say: Yes. We. Can!
Credits
Client: Toronto Public Library
Agency: Havas Canada