A fluffy reminder of children's most cutting comments
CP+B immortalizes #thingsmykidssay for Fruit of the Loom.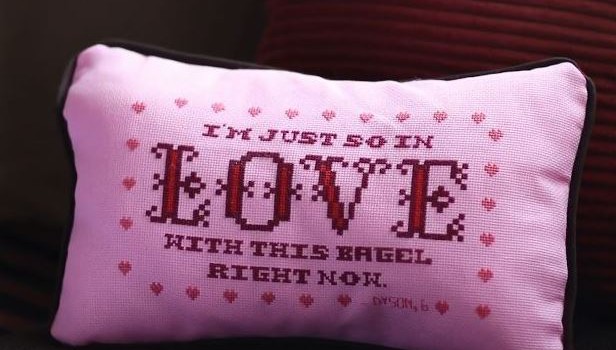 When kids make bizarre, random and sometimes painfully honest observations, parents love to hop online to share their offspring's latest musings with the world.
Fruit of the Loom and U.S.-based agency CP+B  are making the most of that impulse with new hand-stitched, decorative pillows that capture children's amusing comments, so that parents will always remember them – even as their little ones return back to school. Because who would want to forget the words: Mom, you were my best friend, until I actually got friends?
The underwear brand posted a Facebook video inviting parents to submit their kids' most memorable sayings using the hashtag #thingsmykidssay until Aug. 29. The winning quotes will be immortalized on pillows.
Part two of Fruit of the Loom's back-to-school campaign includes a series of videos called "Tales from Teacher," in which actual letters teachers have sent home to parents are turned into short animated spots. Each video aims to remind parents that while it's impossible to "prepare for everything," they can prepare for the school year by purchasing its underwear products.
Parents can't be prepared for what their kids might say but they can be prepared for the school year with Fruit of the Loom Back to School Packs! pic.twitter.com/fXbUcKVolO

— Fruit of the Loom (@FruitOfTheLoom) August 10, 2018
Parents can't be prepared for everything but they can be prepared for the school year with Back to School packs!

What unexpected notes have your kids brought home from school? pic.twitter.com/JoPf12dUMM

— Fruit of the Loom (@FruitOfTheLoom) August 9, 2018
Parents can't be prepared for everything but they can be prepared for the school year with Back to School packs!

What unexpected notes have your kids brought home from school? pic.twitter.com/QxvACt4uhf

— Fruit of the Loom (@FruitOfTheLoom) August 9, 2018
Credits
Client: Fruit of the Loom
Agency: CP+B