Rock on, baby
Fenplast's windows are definitely heavy metal-proof.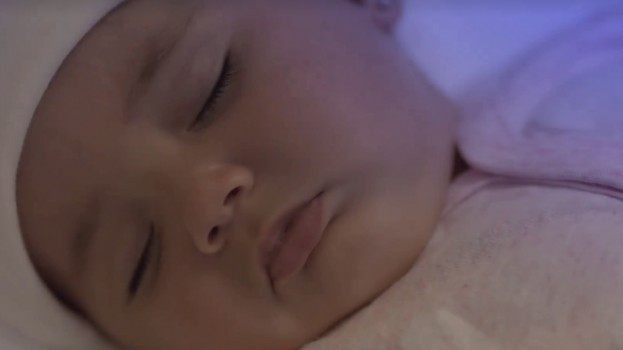 One might not think that a heavy metal show would be the best place to bring a baby. Unless, of course, that baby is awesome.
Still, even the most awesome babies need to sleep. And a metal show, especially one like Heavy Montreal, which featured dozens of hard-rocking, poly-rhythm drumming, mosh pit-inducing bands and artists over the course of a hot July weekend.
No worries, though. Fenplast has those babies covered. The window manufacturer set up displays right by the action at Heavy Montreal where babies were able to catch some much needed Zs, while the crowd raged on. They were able to do so, according to Fenplast's video, because the windows are just that good at drowning out noise.
Well, the babies look pretty sweet and peaceful to us! We just hope that they got to leave the festival with some sweet merch.
Credits
Client: Fenplast
Agency: Lg2
VP, creative: Luc du Sault
Creative direction: Luc du Sault
Copywriter: Andrée-Anne Hallé
Art directors: Vincent Bernard, Andrée-Anne Hallé
Strategic planning: Mélanie Châteauneuf, Alexandra Laverdière, Emmanuelle Pey, Charles Harvey
Agency production: Nancy McDonald
Director: David Poulin
DOP: Vincent Masse
Production house: Nova film (Alexis Dubosc)
Cameraman: Maxime Verville
Post-production: BLVD
Audio: BLVD (Olivier Rivard)
Music: BLVD (David Beaulieu)
Editing: Paul Jutras
Architecture: BLVD
Production director: Julie Pichette
Collaboration: Evenko