You're cool as ice
Who could be cooler than Andre de Grasse?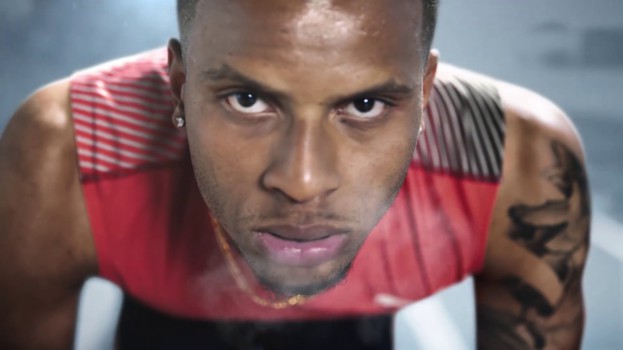 There's plenty of sacrifice that goes into becoming a professional athlete. Just ask Canadian sprinter Andre de Grasse, whose trajectory to international fame and glory has been as fast as, well… Andre de Grasse.
De Grasse has plenty of glory to his own name – two Golds from the 2015 Pan Am Games and one gold from the 2017 World Relay Championships, a silver and two bronzes from the 2016 Rio Olympic Games and many more. He's also become kind of a meme.
But that dazzling smile is nowhere to be seen in a recent spot for Gatorade Frost. The 15-second digital spot shows de Grasse calm, collected, serious – oh, and cool. So cool, in fact, that everything around him turns to snow and ice.
While the creative (from agency BBDO) dropped in April, we at Stimulant are highlighting it now because it topped the YouTube ads leaderboard for Q2. The leaderboard is determined by Google's internal team and uses factors such as watch time and retention rate to determine which Canadian creative was the most popular with the dwellers of the internet.
For Gatorade, the spot was used primarily to mark the launch of Gatorade Frost as a separate brand (described by the company as a "crisp and cool" drink for intense hydration). An athletic pairing was natural, but de Grasse in particular is known for having a certain swagger in public and calm under pressure that definitely fits the "cool" narrative.
Stay tuned for the rest of Q2′s top five on Stimulant.
Credits
Client: Gatorade Frost
Creative agency: BBDO
Media agency: OMD