Personal assistants and personal heroes
What rounded out the YouTube A2 ads leaderboard?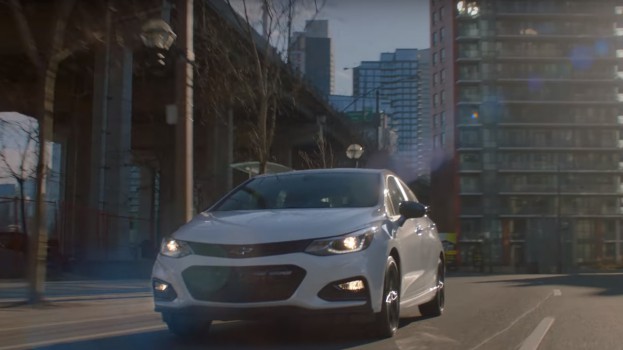 Last week we detailed the very cool (no, seriously) new ad from Gatorade featuring Canadian sprinter Andre De Grasse. The ad, with creative work from agency BBDO, landed in the top spot of YouTube's quarterly Canadian ads leaderboard. The quarterly report ranks ads based on watch time and retention rate and other stats gathered by Google's internal team.
De Grasse is used to victory on the track and, apparently, in ads. But what about the runner-ups? All four big winners for Q2 deserve a round of applause.
Second-place finisher Chevrolet earned silver for its spot, "Carol Ellyn's Canadian Dream." The spot, by creative agency McCann (with a media buy by Dentsu Aegis Network) featured a young up-and-coming singer discussing why her Chevy Cruz is so much more than a car to her – it's a practice space, recording studio and meeting space.
Unfortunately, the third-place pick, McDonald's Canada, is no longer available on video due to the expiration of the artist rights. But we'll give credit where credit is due to creative agency Cossette and buyer OMD for this digital spot, which marked the launch of McDonalds' Szechuan sauce-covered, wonton-topped burger.
Fourth place went to WestJet, who debuted its voice-activated artificial intelligence system, WestJetter. WestJetter can help you with anything – including sending a doppelgänger in your place to kids parties. Is it obvious yet that this was an April Fools spot? WestJet's in-house team covered the creative, while Media Experts handled media.
P.S.: While WestJetter may not be real (yet), you can read more about brands that are making waves in the voice industry in this ever-relevant strategy print piece on the business of voice.
Finally, Mark's rounded out the top-five for its Father's Day spot by Taxi. The spot featured, as one might expect around Father's Day, a child talking about the hero that they call Dad. Where Mark's took an unexpected twist was in the featured child: a creative, adventurous daughter. Touché handled the media buy for the campaign.