Happy birthtea to you
A short and sweet animated video celebrates the birth of DavidsTea.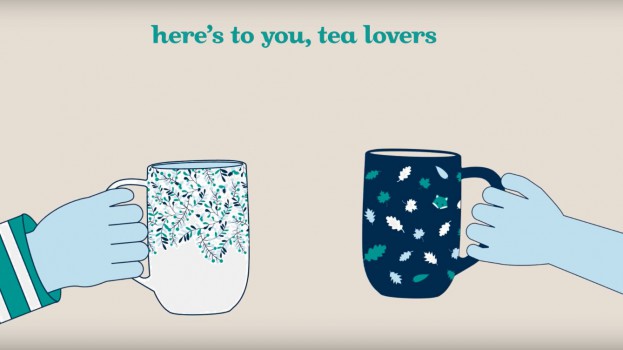 After some thorough research (read: 3.2 seconds of Googling), we learned that the traditional gift for a 10-year anniversary is aluminium or tin.
That seems quite appropriate for Canadian tea retailer DavidsTea, which is known for selling its hundreds of fun and creative tea flavours in bright and colourful tins.
To mark the milestone year, DavidsTea (which started out as a single shop on Toronto's Queen Street and has since expanded to hundreds of locations throughout Canada and a growing number south of the  border) produced a short and sweet animated video to celebrate its growth.
Highlights include:
239 stores across 150 cities
161 different designs of its signature Nordic Mug designs
Enough scoops of Forever Nuts to outweigh 40 elephants
three million cups worth of Birthday Cake tea
150 types of tea (and counting)
Our personal recommendations for creatives:
Cold 911, for when it's pitch time and you absolutely cannot get sick
Buddha's Blend, for when you need to actually chill out and get this assignment done
Forever Nuts, for when things at the agency are, well, nuts
Birthday Cake, for when you're celebrating a client's milestone birthday
The creative was developed by DavidsTea's in-house team.