Arrivals + Departures pulls an Icarus
Scaling from two offices to 34 in a week is a challenging endeavour for any agency.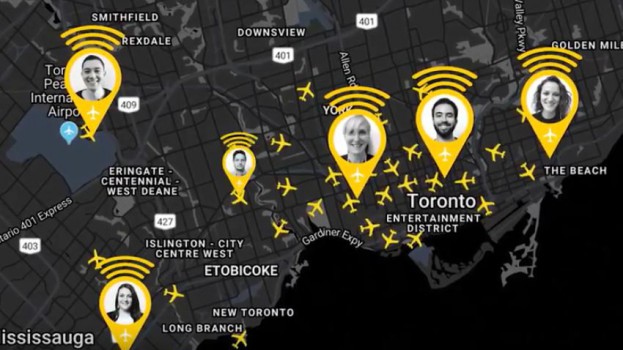 Arrivals + Departures just might be the most scalable agency in town.
Practically overnight, it morphed from an operation with offices in Toronto and Halifax into an agency behemoth with 34 offices spread across the Greater Toronto Area, becoming what it says is the "largest agency network in North America."
That, at least, is the story behind the opening of its new office at 491 College Street in Toronto.
The agency had planned to announce its new office in a fun way, so when news came that its new office wouldn't be ready on time, employees were forced to work remotely. The film chronicling its Icarus-like rise to the top captures the highs and lows of that journey, poking light-hearted fun at the seemingly dysfunctional practices of large agency networks.
The rest, as they say, is history: having discovered the umpteen logistical challenges of running a 34-office operation, Arrivals + Departures has never been more sure about the advantages of life as an independent agency.
Credits
Agency: Arrivals + Departures
Chief creative officer: Jason Locey
Associate creative directors: Bernice Lo , Naeem Ghafari
Associate design director: Hayley Malcho
Copywriters: Naeem Ghafari, Curtis Chapman, Marco Buchar
Art directors: Bernice Lo, Devon Clarke, Elliot Riordan
Account director: Kira Prince
Digital development: Alex Nikolaev, Steven Adams, Nathan Murray
Production company: Partners Film
Director: Daniel Sheppard
Executive producer: Gigi Realini
Line producer: Nick Gervais
DP: Mikhail Petrenko, Mantl Reps
Editor: Jon Devries, School Editing
Audio: Kai Koschmider, Toast + Jam
Colorist: Patrick Samaniego, Alter Ego
VFX: David Celar and Tony Ramayon, Fort York