U-G-L-Y, you ain't got no alibi
Skoda's been called 'the laughing stock of the auto world,' but it says those who live in glass houses shouldn't throw Beanie Babies.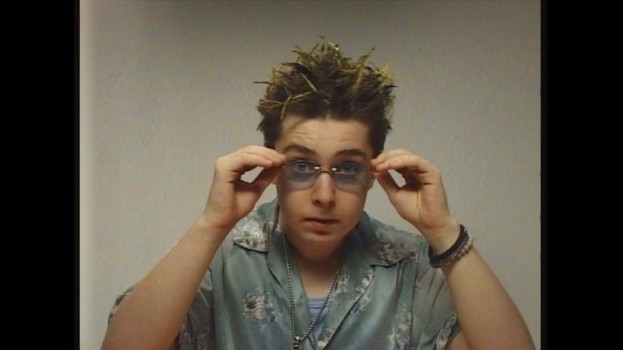 Czech auto manufacturer Škoda has caught a lot of gripe for its angular and boxy designs in the '90s (Roadshow by CNET writer Kevin Massey referred to Škoda as "the laughing stock of the auto world" during that era).
Well, Škoda's got a message for you: that's tough talk coming from someone who once had a penchant for frosted tips.
A new digital short by French agency Rosapark pokes fun at way too many of those trends. While the minute-long video is filled with cringe after cringe after cringe and trends that feel all too real (fanny packs, bucket hats, blue-tinted sunglasses, Ring Pop necklaces, the Jennifer Aniston haircut for all genders and oh so much more), it's got a fun message: everyone can have a "glow-up."
(Take it from a girl who thought that electric blue and green elastics would make her braces look so much cooler. They didn't, by the way).
Let's face it, if we can shave off our mullets, take our Modrobes out to pasture and save our old tie-dyed T-shirts for laundry day, surely Škoda can turn out some sleek new models.
The campaign went live today on Twitter, Facebook, Instagram and YouTube. Want to get in on the action? The brand is inviting users to submit their own cringeworthy '90s photos using the hashtag #MocheDansLes90s ("Ugly in the 90s").
Credits
Client: Škoda France
Brand management: Paul Barrocas, Marie-Charlotte Bosvieux, Céline Hahn, Stéphanie Cantau
Agency: Rosapark
Co-founders: Jean-Patrick Chiquiar, Gilles Fichteberg et Jean-François Sacco
Copywriter: Julien Perrard
Art director: Nicolas Hurez
Managing director and strategic planning director: Sacha Lacroix
Advising director: Julien Quidor dit Pasquet
Strategic planner: Alexandre Ribichesu
Social media manager: Thomas Vincenti
TV production: Elodie Jonquille
Print production: Justine Dudognon
PR: Theda Braddock
Production: Big
Director: Jean Baptiste Saurel
Producer: Kasia Staniaszek-Choppin
Production director: Driss Lumbroso
Music: Technotronic