Today's lesson: Representation
There's cheers (and a few jeers) for Gap's new back-to-school spot.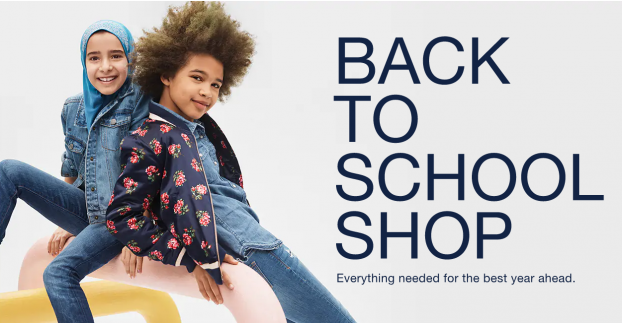 Forget prep school: this year's Gap back-to-school campaign has a little city edge. The creative cast public school students from Harlem's PS 153 and included a focus on diversity – it featured kids with natural hair, braids, hijabs and more.
Although the campaign, conceived by Gap's internal creative team, is running only in the U.S. and the U.K., thanks to the far-reaching powers of the internet, it's won praise far and wide online. Besides the totally adorable children, it's won the hearts and minds of the Twitterverse for its decision to not prop up "whiteness" as the centre of the campaign.
Finally. A diverse campaign that doesn't center whiteness. Alhamdulilah. https://t.co/z3J5f6kq1d

— Blair Imani (@BlairImani) August 7, 2018
Most of the online reaction has to the campaign has been positive, including from high-profile figures like Hamdia Ahmed, the first Miss Maine contestant to wear a hijab for the pageant.
There's been some criticism of the campaign for the particular choice of the hijab, including from French politician Anne-Christine Lang (who called for a boycott of the retailer). But rather than feature those few critical voices, we're going to simply sing the praises of Gap's internal teams – and these adorable kids, who are fashionable from their toes to their heads.