Calm down, creatives: There's a podcast for you
Aaron Starkman takes McCann global head Rob Reilly to task for a harsh rejection. But don't worry. It's only f-in' advertising.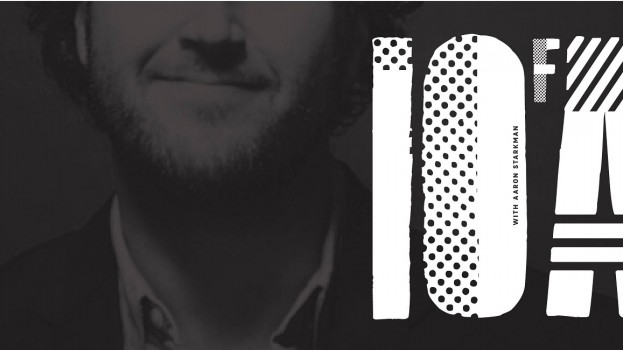 You know it's going to be a good podcast when there's three four-letter words we can't write here on Stimulant (or can we? The rules have never been that clear on this front).
In fact, if you give the new podcast by Rethink's Aaron Starkman a listen, you're probably going to hear a lot more. The title itself, It's Only Fucking Advertising! says it all.
Of course, with a career like Starkman's (he's been partner and creative director at Rethink for six years), you know that Starkman is more passionate about advertising than the podcast title indicates. But the ad industry-focused podcast does dive into the big ideas and trends within the industry, with a refreshingly honest take.
The first episode starts with a four-minute anecdote about being rejected for a job (and having his fashion critiqued) by Rob Reilly, head of McCann Global. Between talks of Reilly's work (which includes revolutionary work for Burger King and, of course, the Fearless Girl), Starkman eventually confronts Reilly about the rejection, which included criticisms of his posture and his fashion choice.
"I might have been in a bad mood… I'd just worked on Burger King, it was brutal," Reilly joked.
But trust us, the talk is friendlier than it sounds. Between talks of instant gratification, striving for awards and the need for diversity in industry leadership positions, it's sure to hit home for anyone who's spent some time at an agency.
You can check out episode one here.
Credits
Creator, host: Aaron Starkman
Producer, audio director: Ted Rosnick