Everything old is new again, even ads
Even Jonas has had a change of heart in this IKEA ad.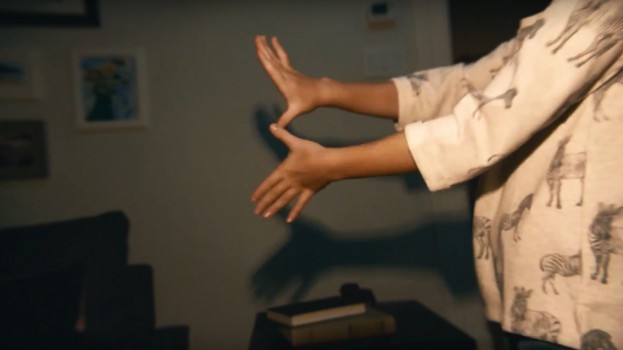 It's a tale as old as time: one man's trash, long forgotten and destined to several long and lonely days on the side of the road before a certain, catastrophic end in a landfill, becomes another thrifty person's treasure.
The hopeful thrifter takes home their new prized possession, be it an end table, a wacky wall hanging or even a lamp. They breathe new life into it. It means something to them. The end.
IKEA Canada has told this story through a new ad by creative shop Rethink. The ad may be new, but the story is not.
Some of us may recall the 2002 spot "Lamp" in which a person abandons their long-loved desk lamp in favour of a new one, leaving their old lamp out in the rain. It's played as an emotional spot until IKEA's famous spokesperson, Jonas, appeared to scold the audience for something as silly as feeling sorry for a lamp. Hey Jonas, it's not our fault we were raised on movies that convinced us that our toys were sentient and had real emotions.
But the 2018 spot picks up where the old spot left off. And even Jonas has changed his tune.
The lamp has since been rescued by a little girl who has big dreams: shadow puppets, ghost stories, tea parties, homework sessions and more. By the end of the ad, we feel so happy for the little girl and her new best friend, the lamp, that we might feel a little silly. After all, it's just a lamp.
But no, Jonas says, we shouldn't feel silly. Re-using furniture is great!
It's a very appropriate ad for 2018, when more attention than ever has been put on the environmental impact of our consumption habits. From fast fashion to fast food, all our purchases are put under a microscope. So while it could be easy to make potshots at a company like IKEA, which is known for providing affordable and trendy furniture pieces, the retailer wants the world to know that it doesn't want its pieces to end up in a landfill anymore than you do.
Credits
Client: IKEA Canada
Agency: Rethink
Creative director: Aaron Starkman
Art director: Joel Holtby
Writer: Mike Dubrick
Strategist: Sean McDonald, Stacy Ross
Broadcast producer (in-house): Anne Marie Martignago
Production company: Scouts Honour
Director: Mark Zibert
Editor: Marc Langley
DoP: Todd Martin
Line producer: Rita Popielak
Post-production house: Rooster Editorial
On-line: Ernie Mordak/Fort York VFX
Grading: Eric Whipp
Audio house: Mit Out Sound
Producer/composer (audio house): Ren Klyce
Audio mix/sound design: Vapor-rmw
Managing partner: Caleb Goodman
Group account director: Marie Lunny
Account director: Sarah Riedlinger
Account manager: Becky Rudson