Let me Google that for you…
Vice's content shop Virtue shows just how much of your life is put in the hands of a search engine.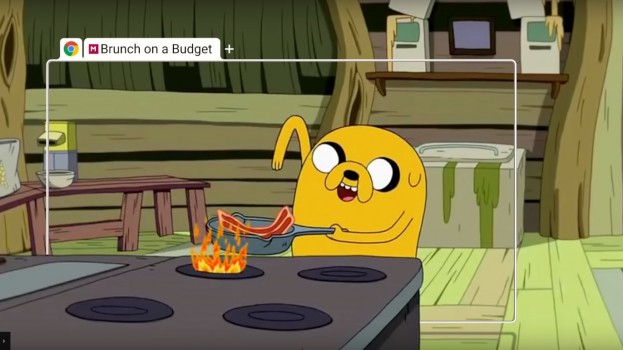 Here's a quick challenge: how many things have you done today that were as a result of an online (let's face it, probably Google) search?
For this Stim author, the day started with a smoothie that resulted from a search for "chickpea smoothie recipe" (it sounds gross, but you should try it). That was followed by packing a lunch recommended from "Vegan meal plan for athletes" and then cycling to work on a route planned by Google maps. Once I clock out, the plan is to head out to the one market in Toronto that carries that almond yogurt I like, followed by a date with my favourite YouTube pilates video.
This might sound like a commercial for Google, but this actual commercial for Google shows just how much of our lives we Google every day. U.S. creative shop Virtue (yes, the shop born from media company Vice) created this spot to showcase the wide array of situations we find ourselves in that usually involve a quick Google, whether it's exercise classes, reading books or getting inspired. In fact, Googling is so second-nature to us, most of us probably don't think of it as a product at all.
(Side-note: As a cyclist and wannabe runner, the "Bathrooms near me" search hits way too close to home).
The fast-paced and often humourous montage does tell a subtle story, though – the young man who starts out the spot sitting glumly at a barbershop (after Googling "how to get over a breakup") is the same put-together guy we see talking up a lady over dinner (after Googling "plan a first date").
Credits
Client: Google
Agency: Virtue
Chief creative officer: Cameron Farrelly
Group creative director: Trent Rohner
Creative directors: Andy Verderosa, Kyle Lynah
Creatives: Madeline Leary, Jenn Hubbard, Jackie Saldano, Mary-Grace Moseley
Design: Jessica Saesue
Strategy lead: Mathoto Matsetela
Strategy: Stephanie Kruzick
Head of production: Jill Rothman
Head of integrated production: Daniela Asaro
Executive producer: Jonathan Shipman
Senior producer: Jenn Gore
Director of music: Charlotte Von Kotze
Client partner: Ray Kang
Account director: Jasmine Jabbour
Account supervisor: Hagan Rushton
Director: The Malloys
Production company: Superprime
Post-production/VFX: Framestore
VFX supervisor: Martin Lazaro
Senior producer: Sue McNamara
Editorial: Cut+Run
Head of production: Ellese Shell
Editor: Gary Knight
Assistant editor: Beau Dickson
Audio post house: Sound Lounge
Senior audio post producer: Becca Falborn
Co-mixers: Tom Jucarone, Rob DiFondi, Pete Crimi, Justin Kooy
Media agency: Essence